The World's First Office All Entirely on the Phone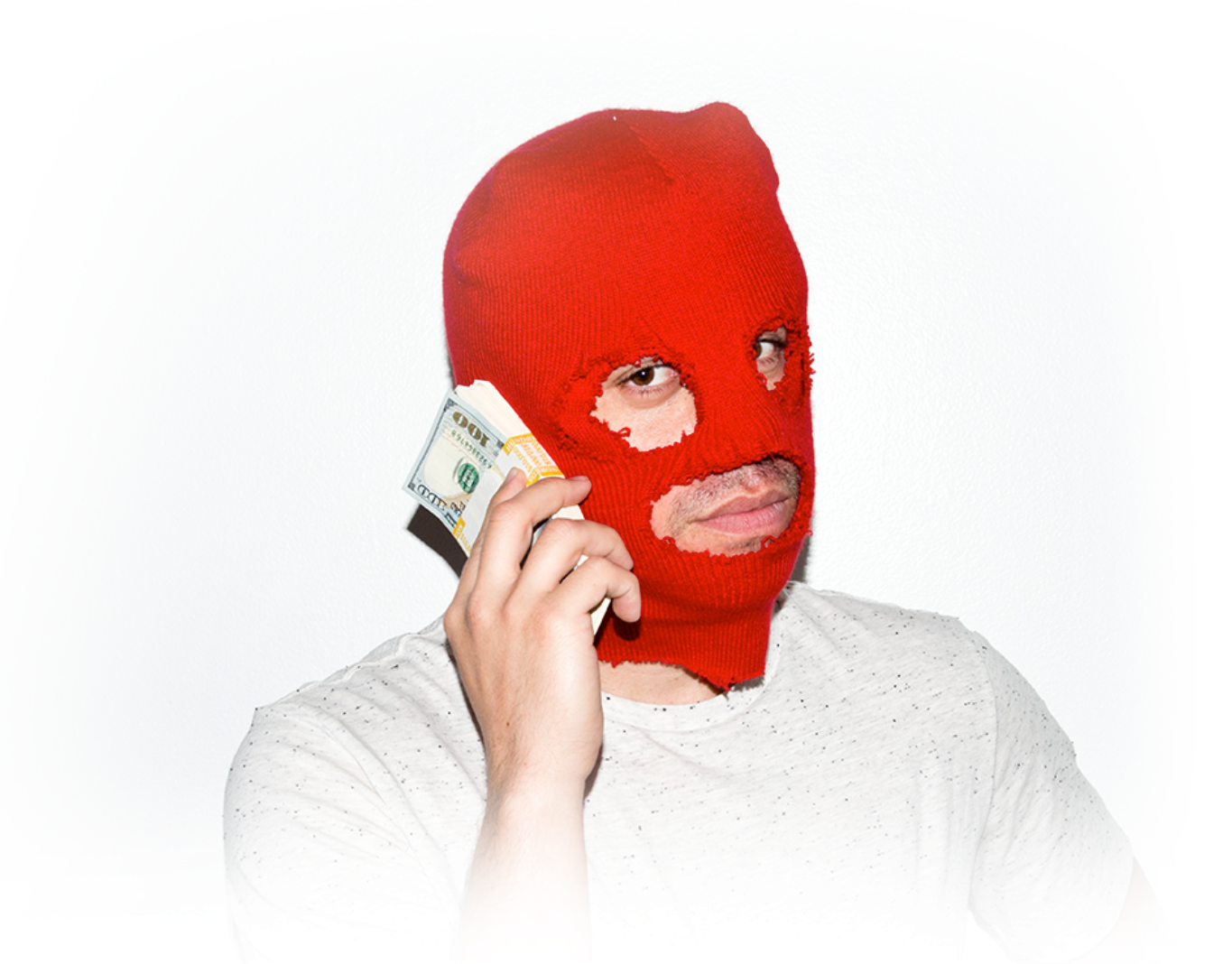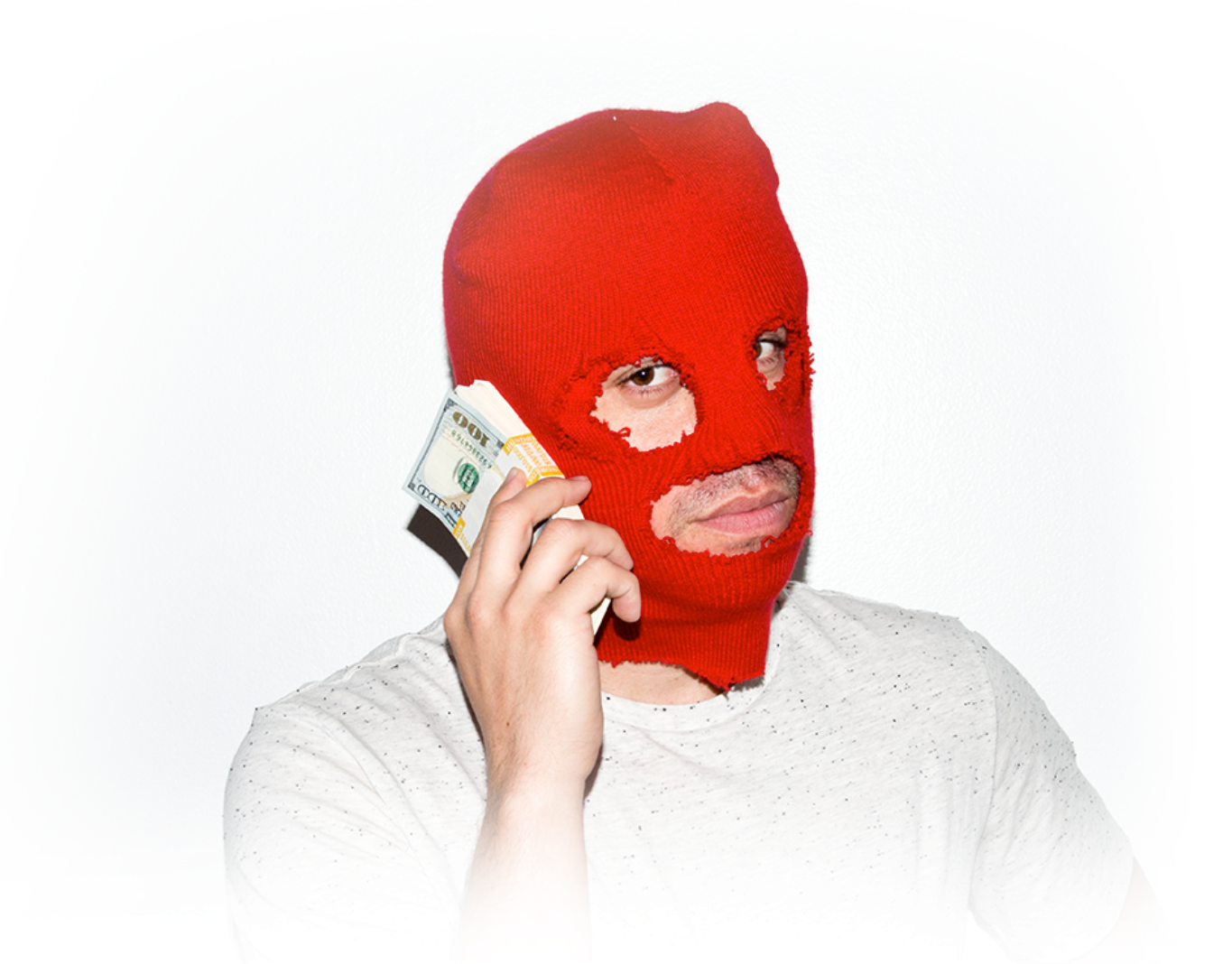 Flipping the telco industry on its head
25M callers strong Rebtel is making international calling affordable and borderless. On a burning mission to flip the entire Telco industry on its head, Rebtel wanted to find a way to turn their most loyal users into a growing army of brand activists and create a new sales distribution channel.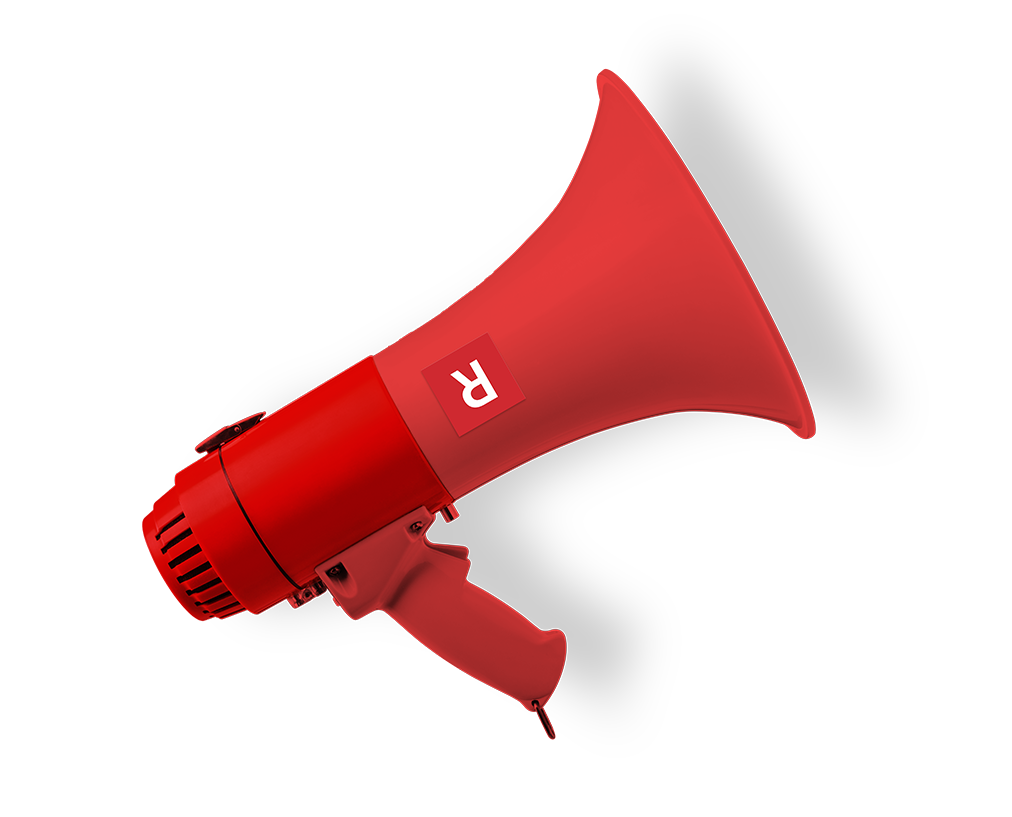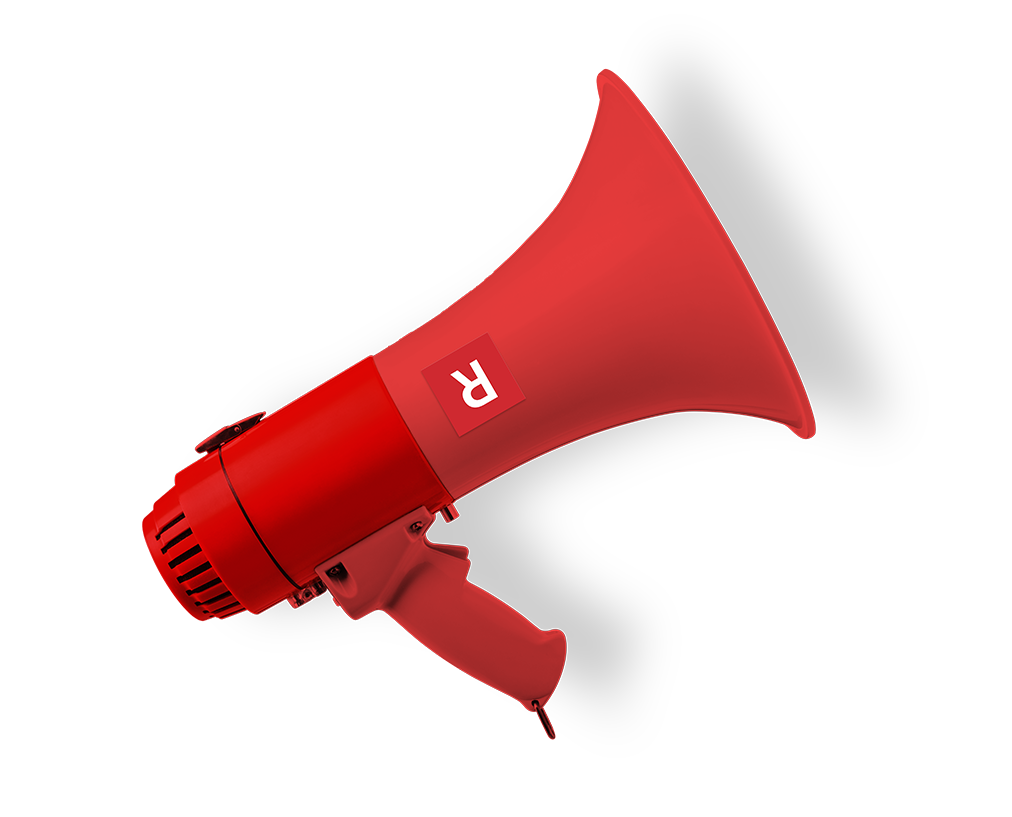 F**k advertising!
In the US, Cubans living in Miami, Mexicans living in LA and Africans in New York all share the need of cheap international calls at great quality. But how could we find a an alternative to the cluttered advertising channels and efficiently reach them all, tailored in each cultural language, and distribute Rebtel's services? With fierce competition by the likes of Lyca Mobile and their loud communication, how could we break through the noise?"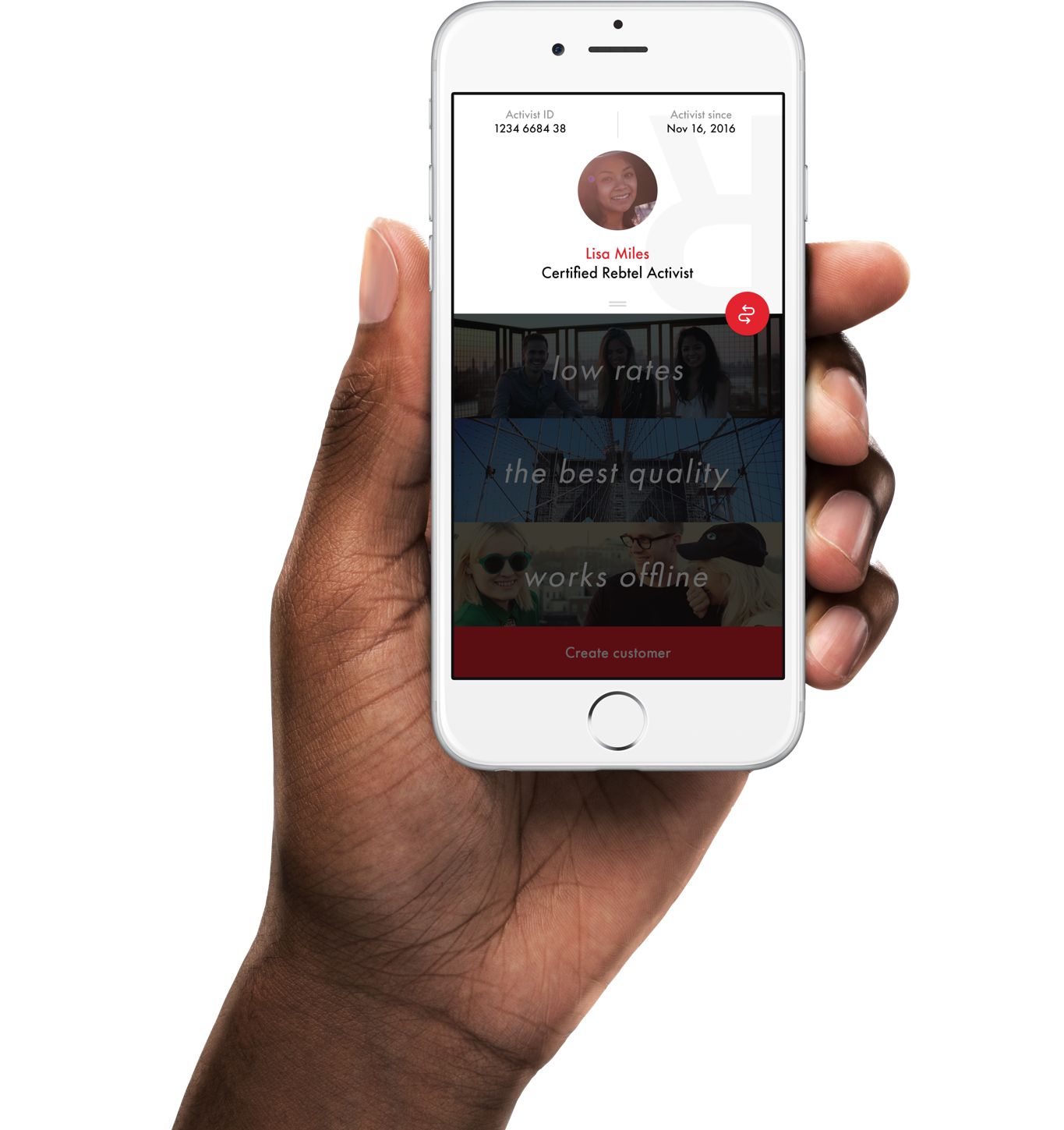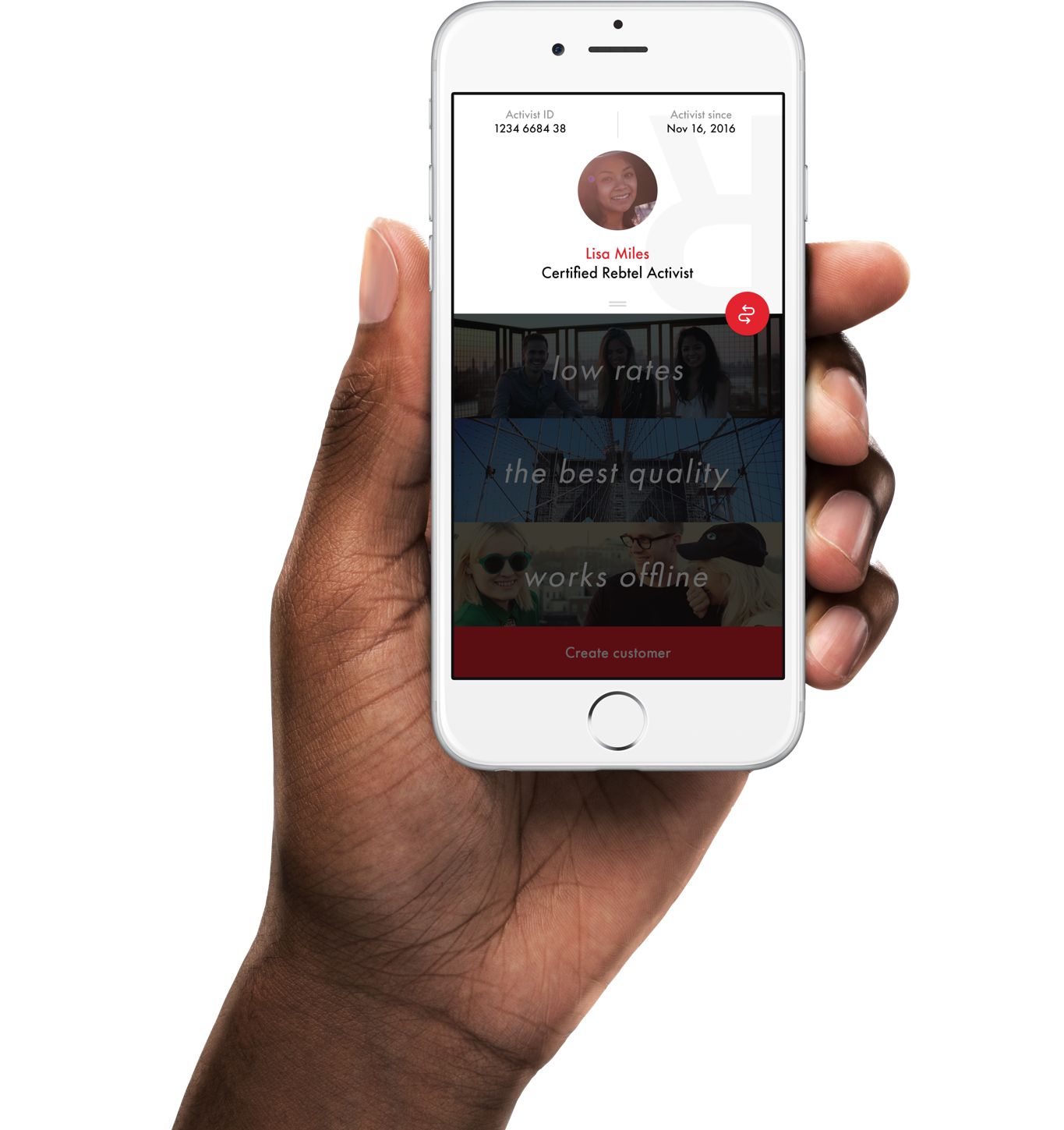 An extraordinary ambassador program
It all started by turning hundreds and later thousands of loyal users into one fierce sales force, simply by download an app, apply and start making money using their phones. We gave them the opportunity of their lifetime to turn their valuable social positions and their knowledge of Rebtel's offering into a career – all entirely on their phone.
Changing the concept of a workspace
Rebtel didn't just give thousands of struggling foreigners an ordinary job and an office, they gave each and one of them something no other employer was willing to do: a career. Just like any great career, it requires an office. We created an office so iconic it could be carried anywhere, anytime in the pocket.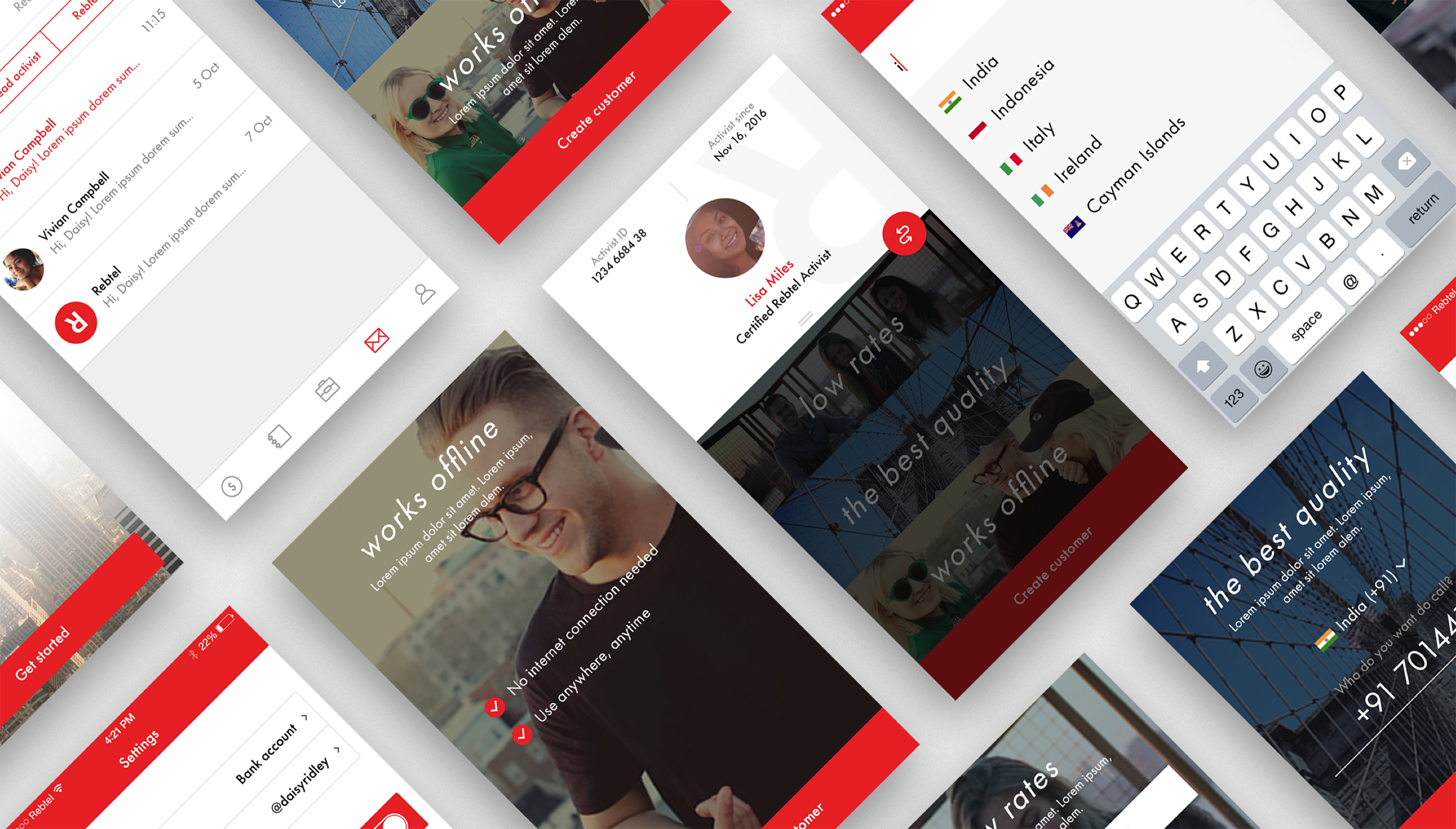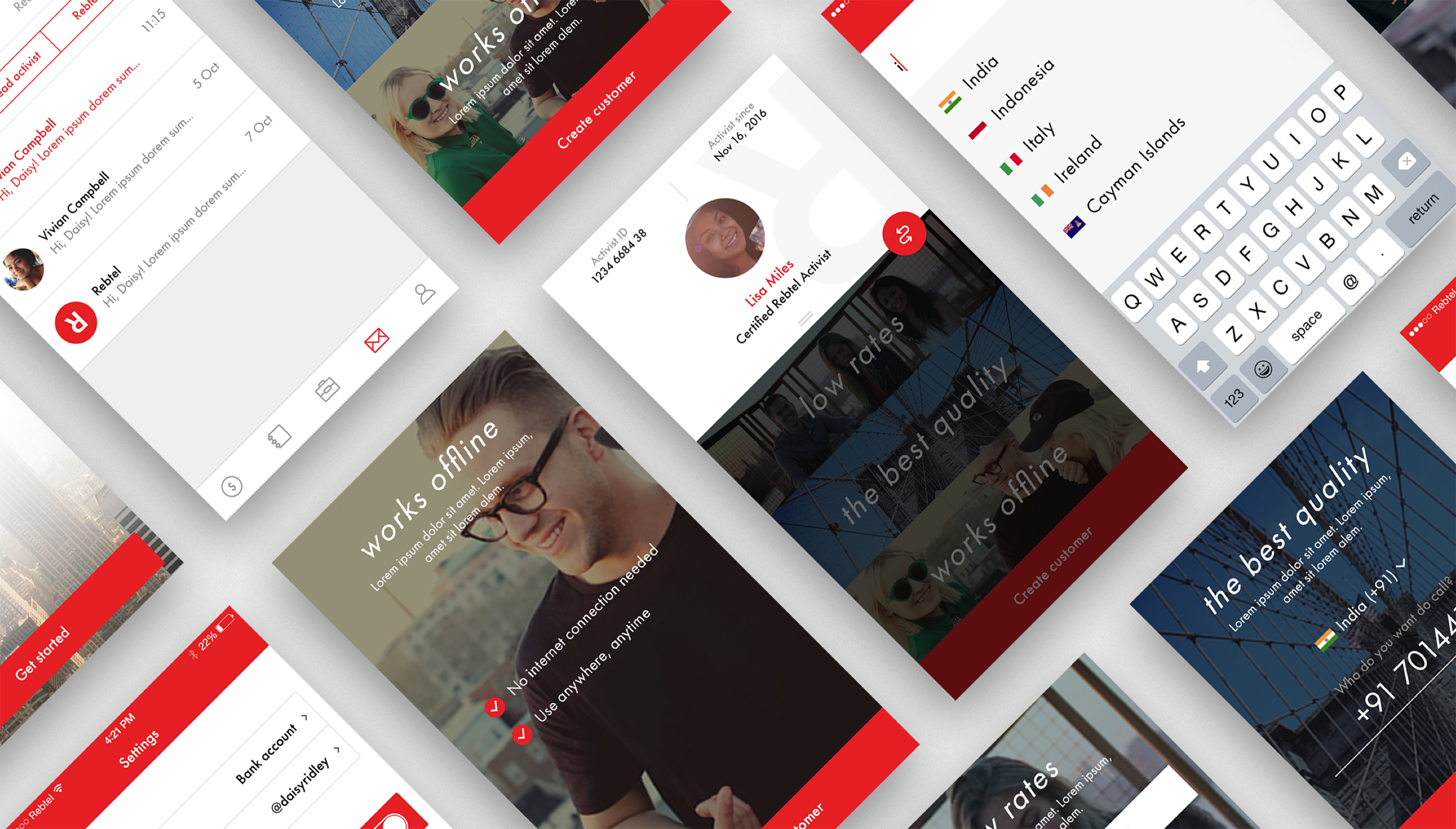 Say hello to the Activist App
It's used for everything from performing sales, placing test calls, keeping track of earnings, marketing material, getting coached and keeping in touch with customers and colleagues.
Sales pitch
The interactive sales pitch was created for the activist to be able to pitch, perform test calls and sign up new clients on the go.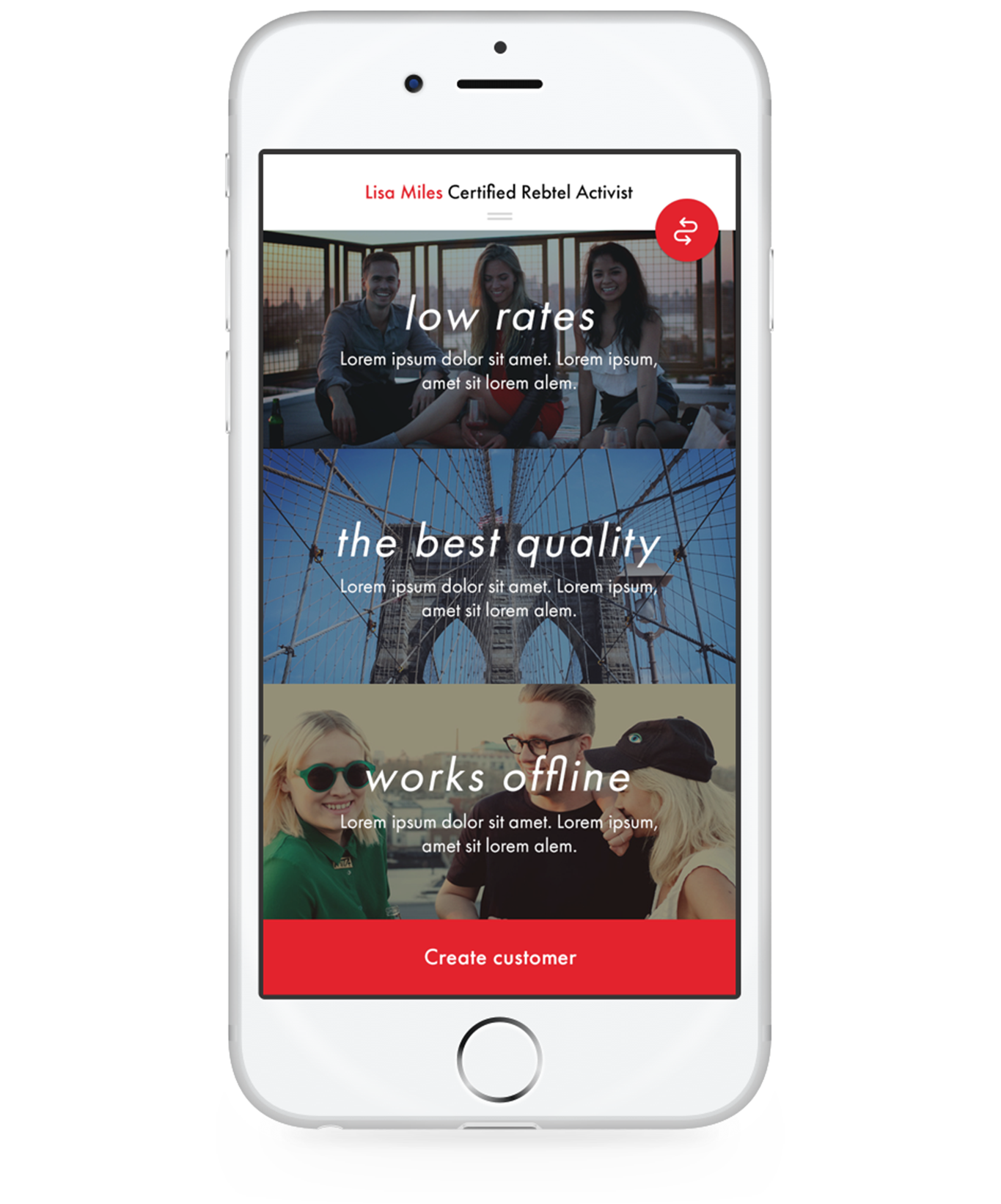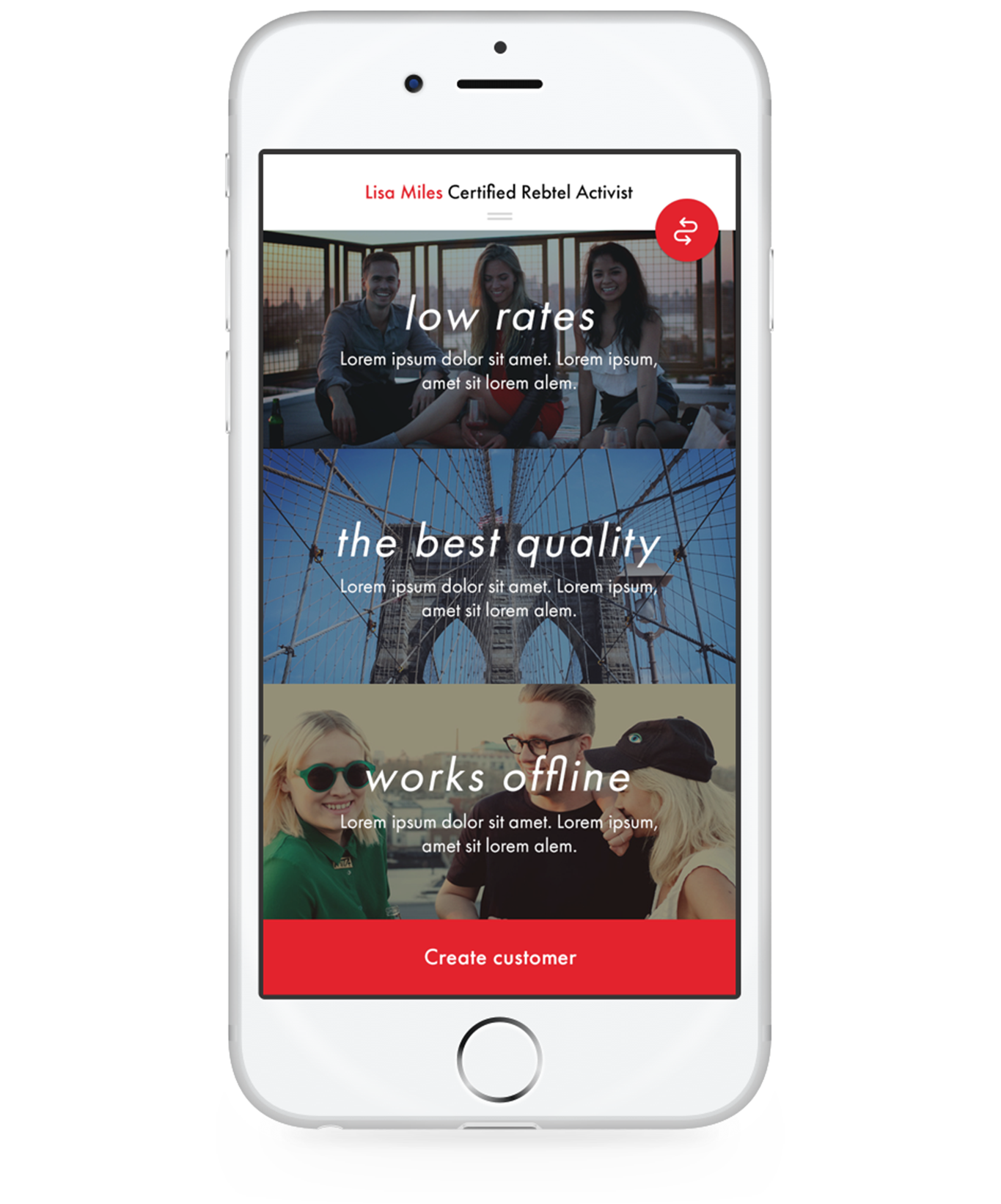 Earnings
Manage your financials – keep track of earnings, customer, and see your weekly pay-outs.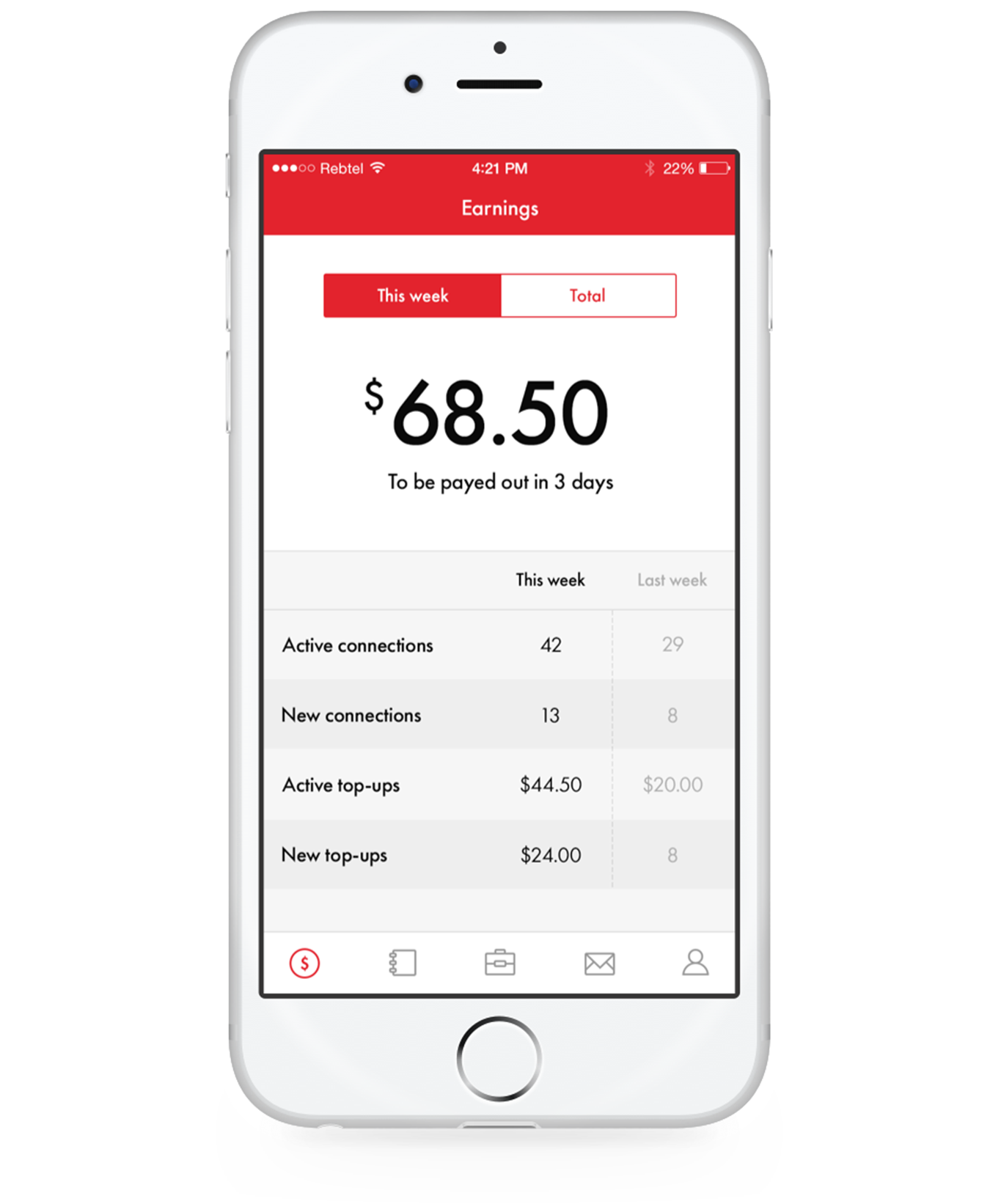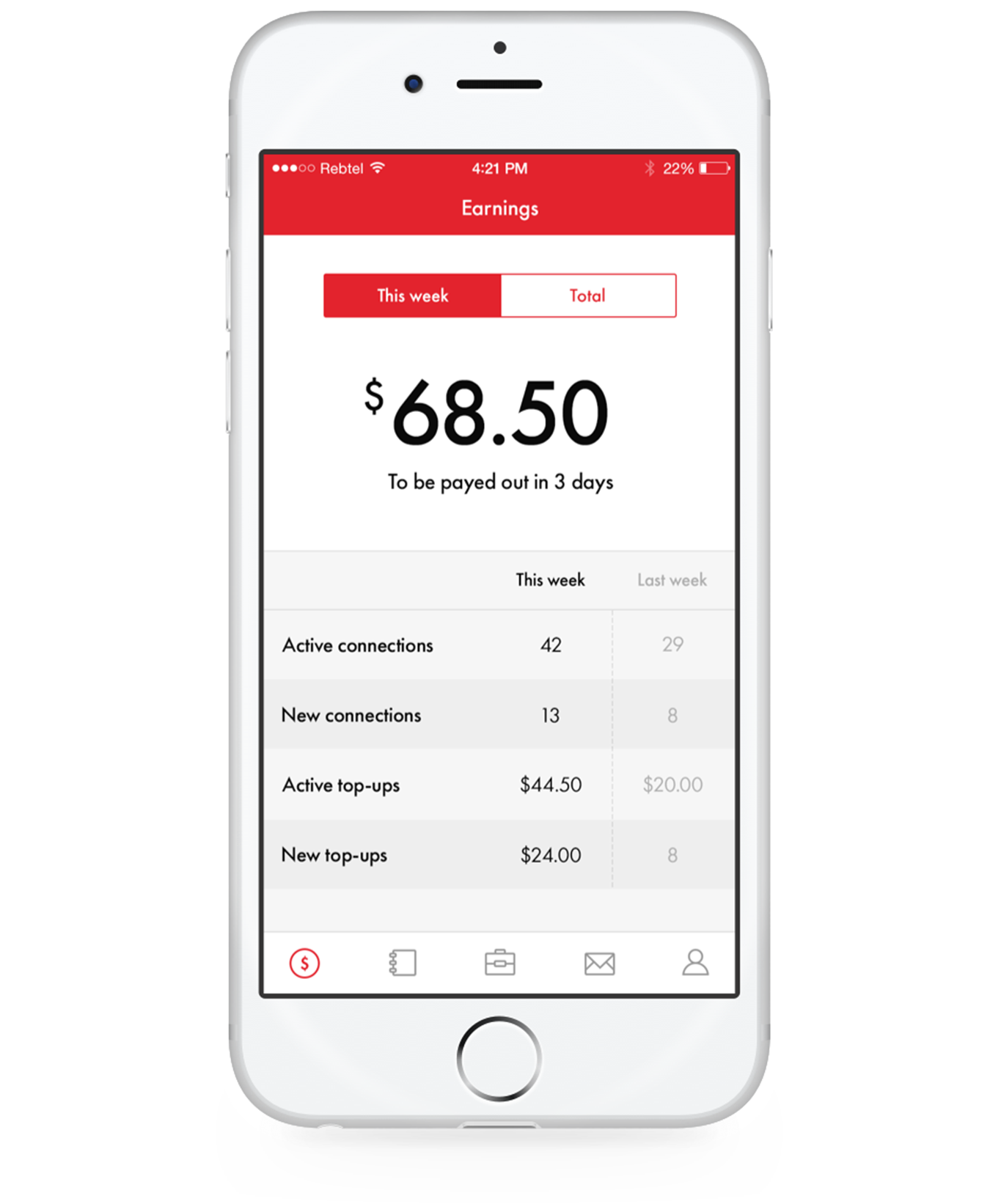 Marketing
Connect and reach out gave the activist the power of the brand and the tools to reach out in their community.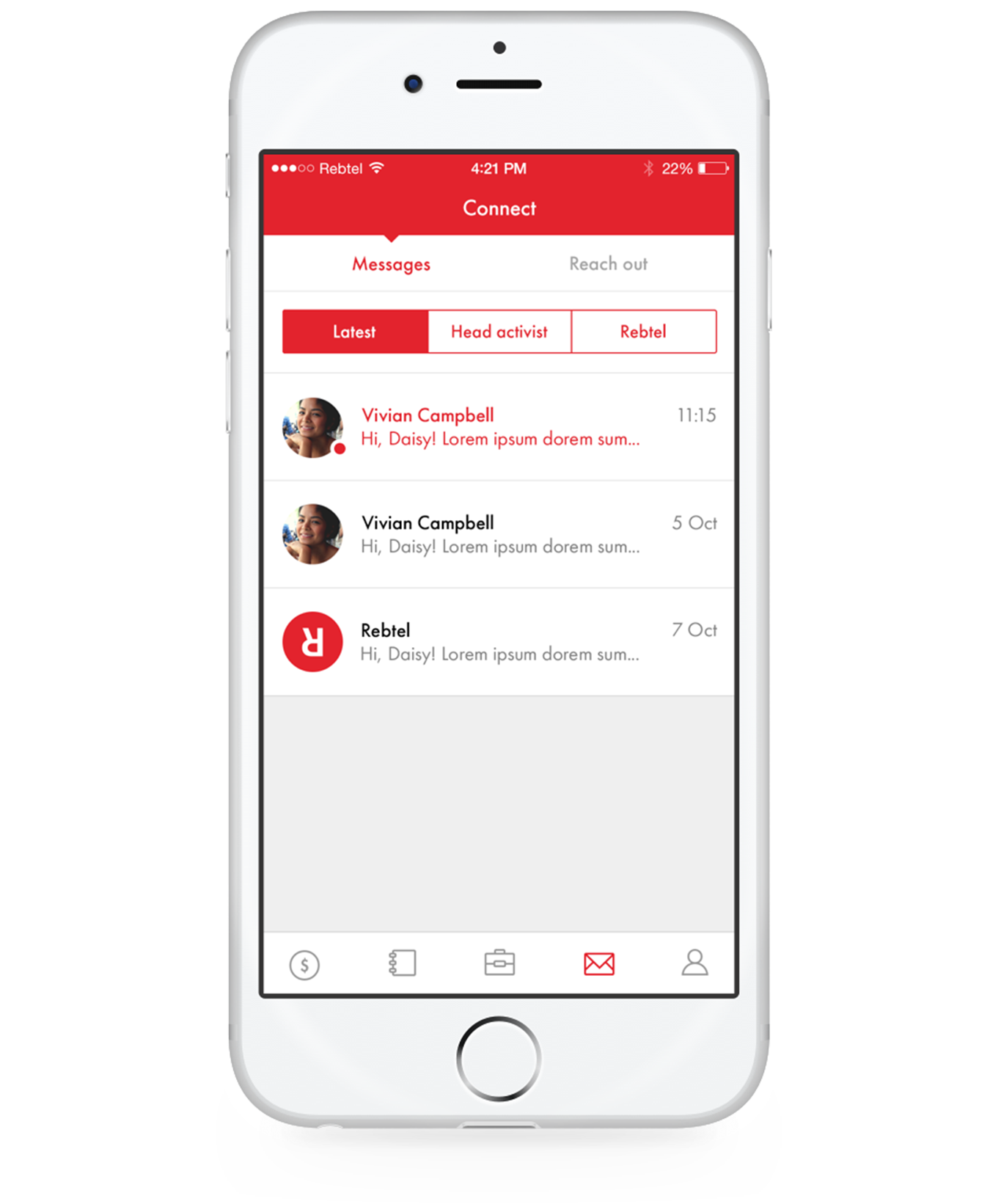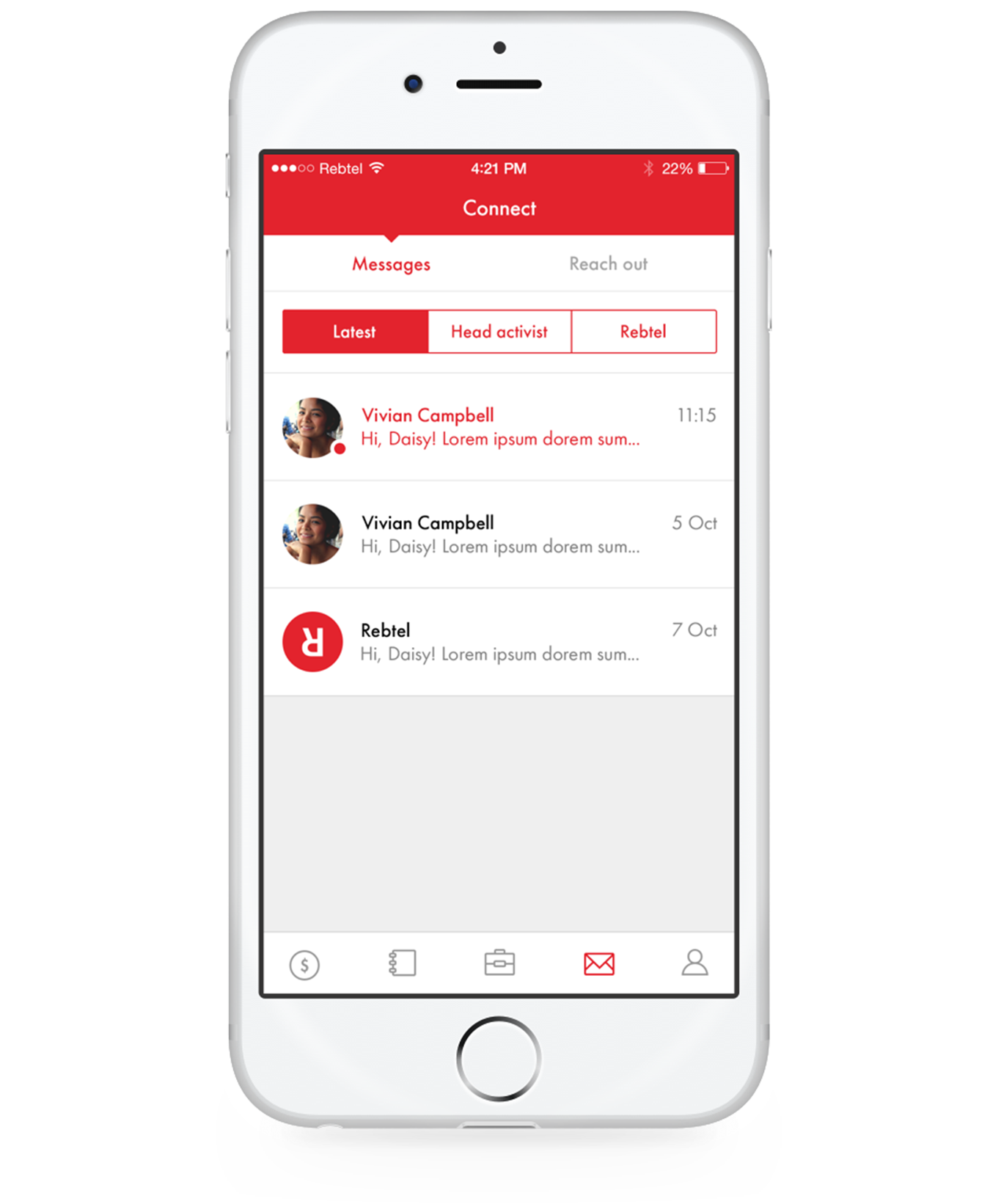 Career
Constantly get feedback from their career coach and see how they are progressing on their career path.
Results 6 months after launch
Rebtel is disrupting the Telco industry. Now we're also disrupting sales and distribution. But most importantly, we didn't just give thousands of struggling foreigners a job and an office, we gave them a career all entirely on their phones.
4000+
jobs created and counting
$1000
average weekly earnings – top tier activists
30%
new organic activists signing-on weekly
Got an interesting project or just an insanely great idea?
Lets talk