Making 495 years of fitness practice relevant
The Swedish Armed Forces needed to refresh their brand. Looking at trends related to the target audience, training and health was at the very top. Since the armed forces have a unique method of training their personel - using only what the body and the nature provides - it was obvious to capture this unique training form and focus on training and workout loving swedes.
Our goal was to create the best training app on the market.
The result was The Swedish Armed Forces Training Club (FMTK). The app lets the user conduct the challenges where and when they want, using a audio based guide to take them through programs and classes at the chosen speed.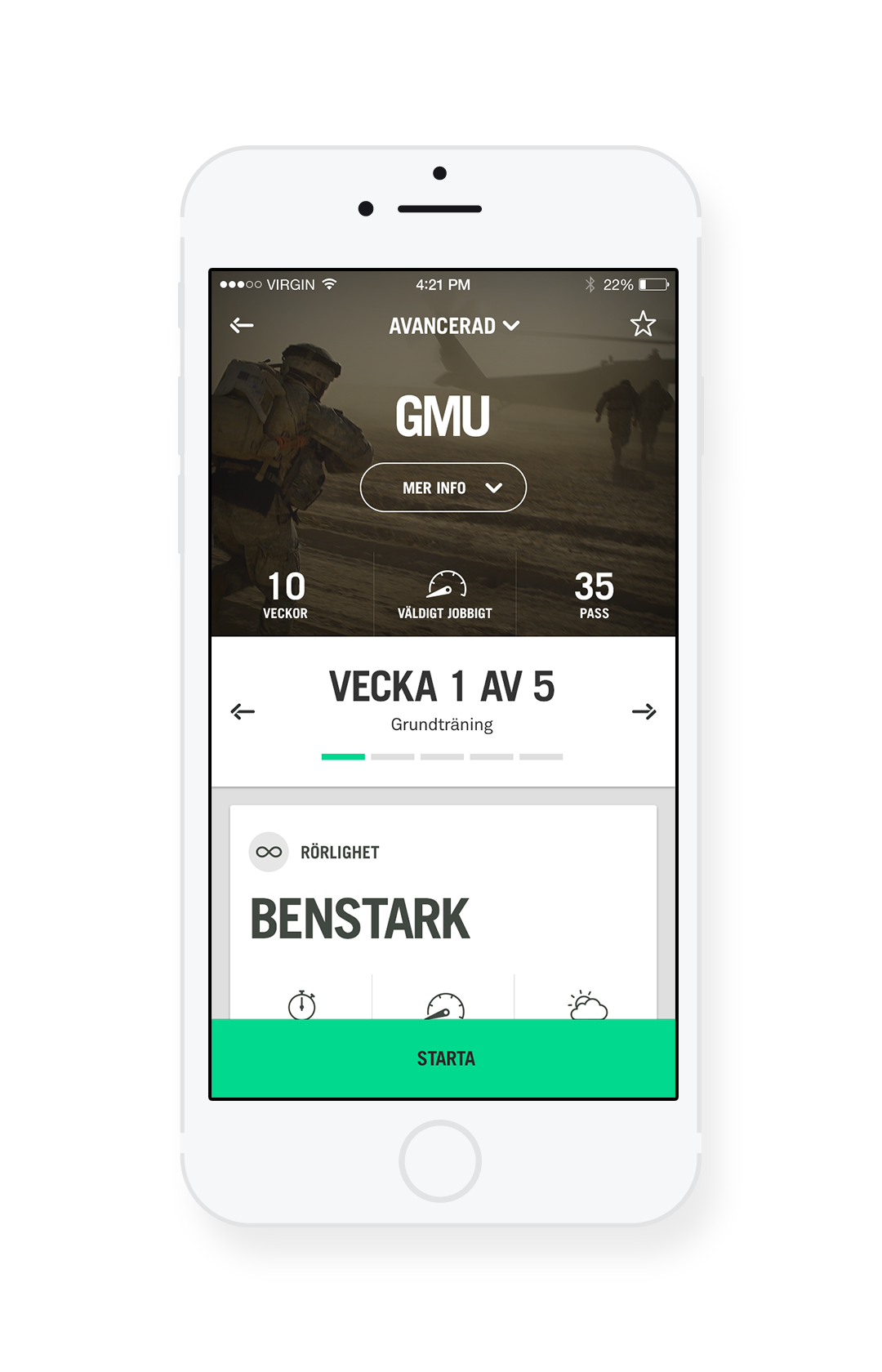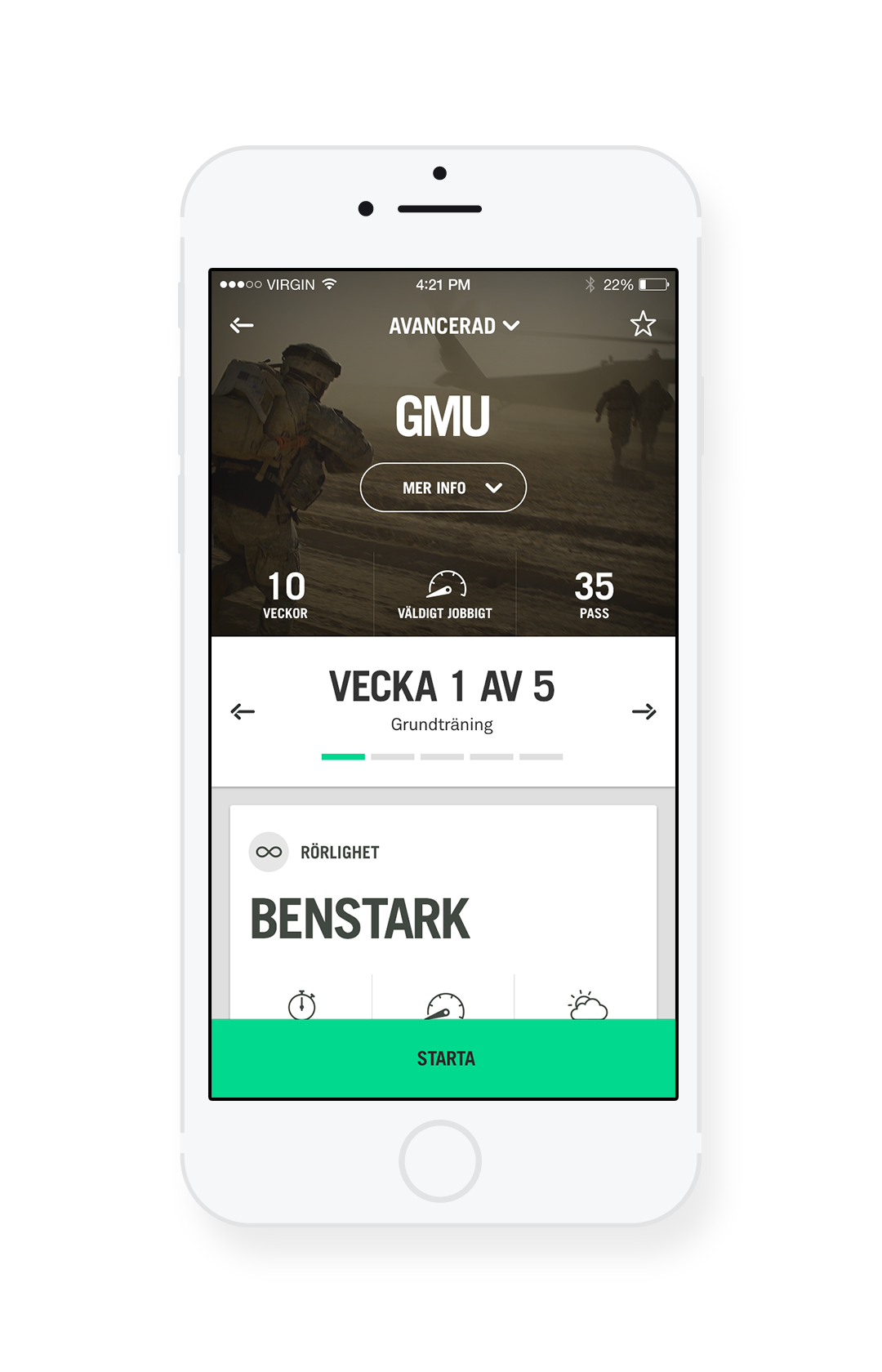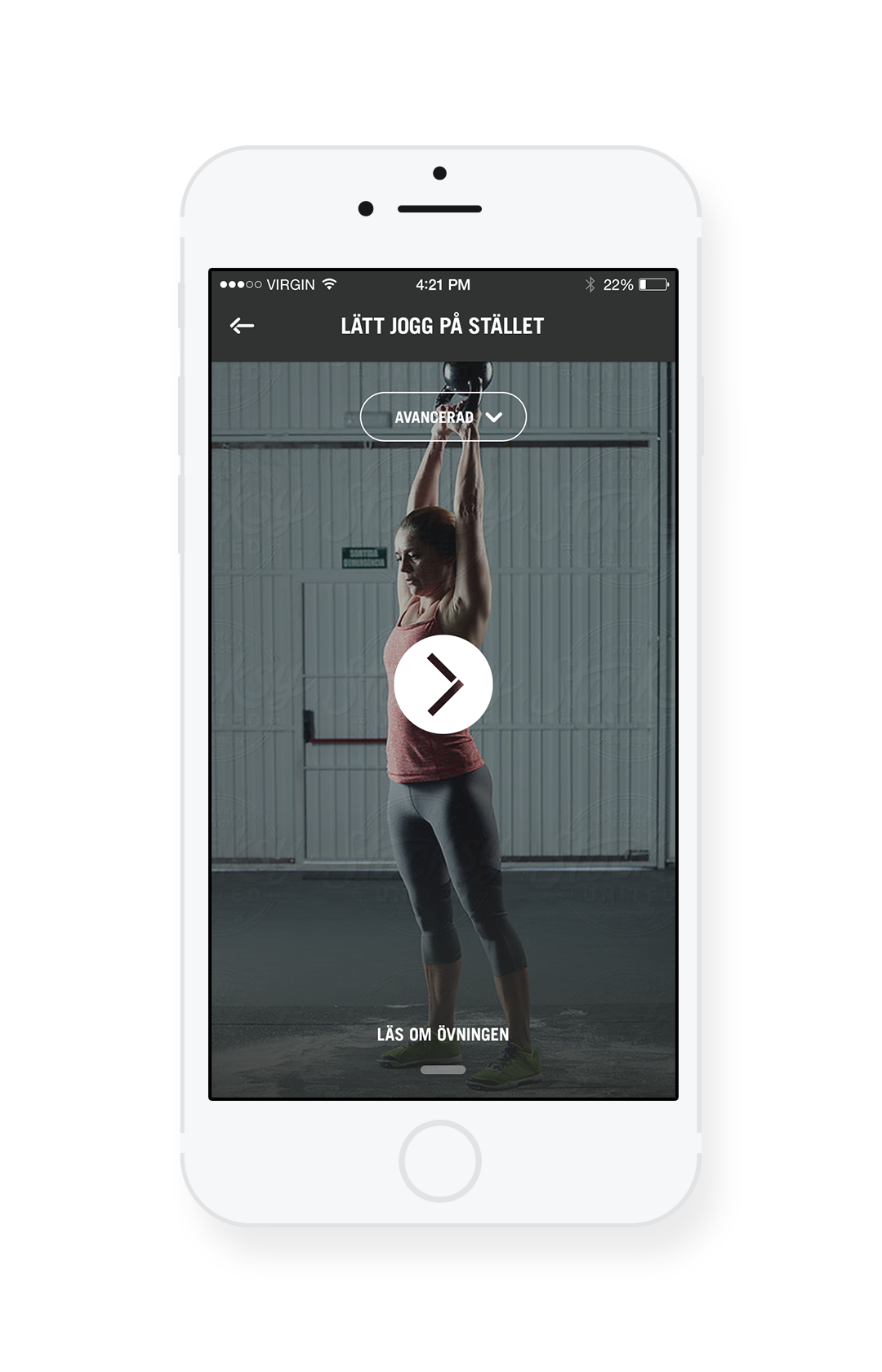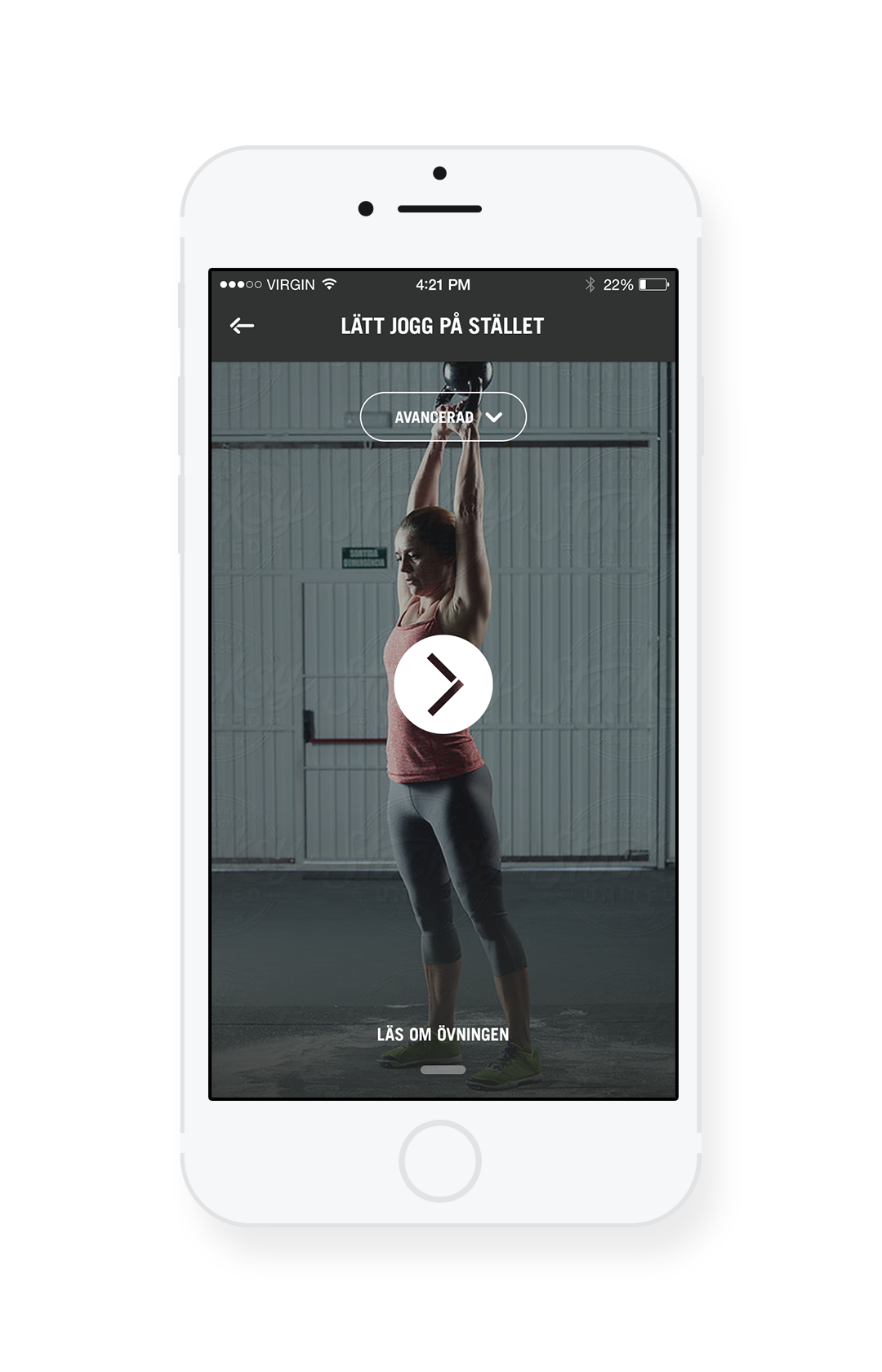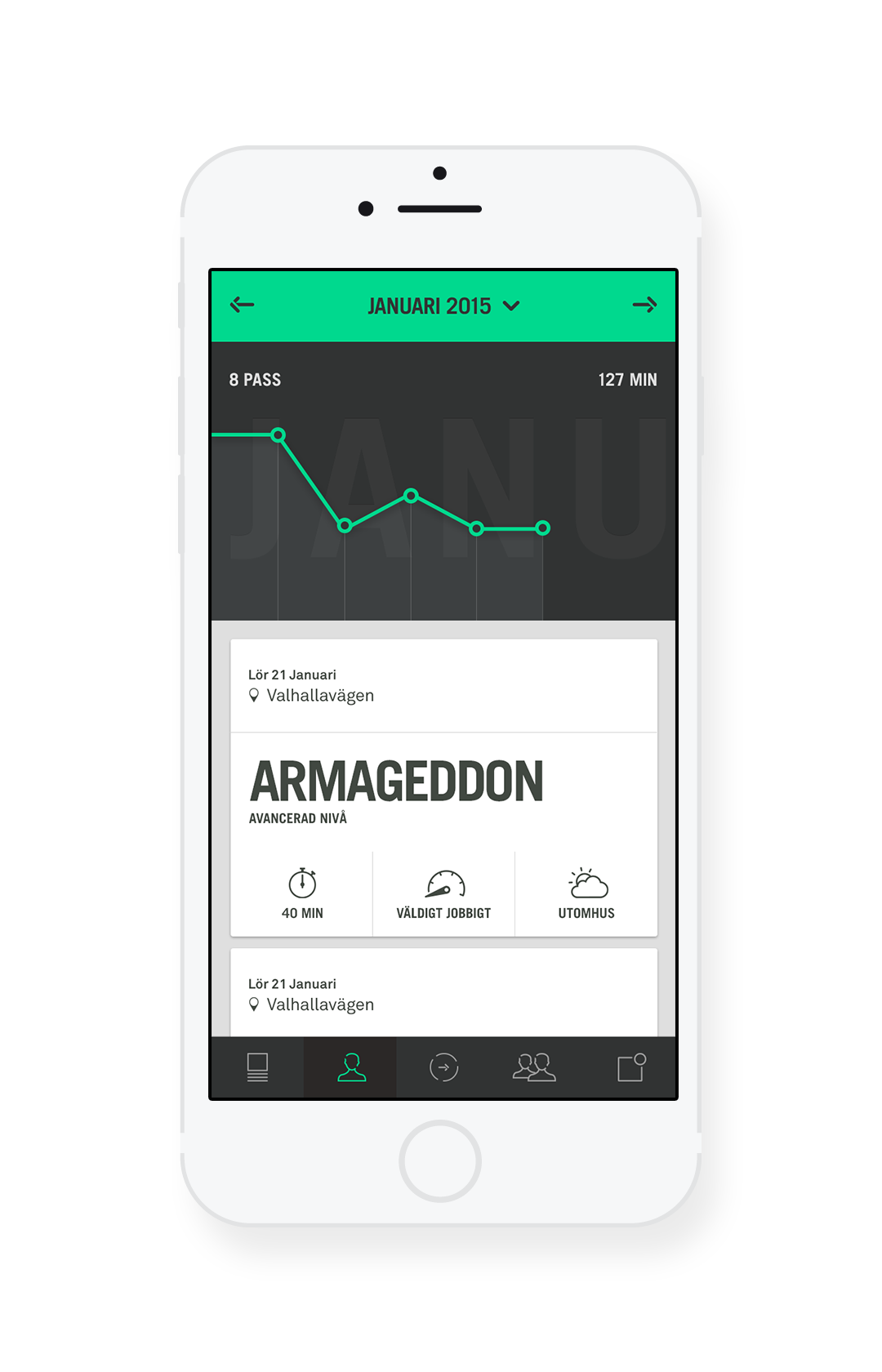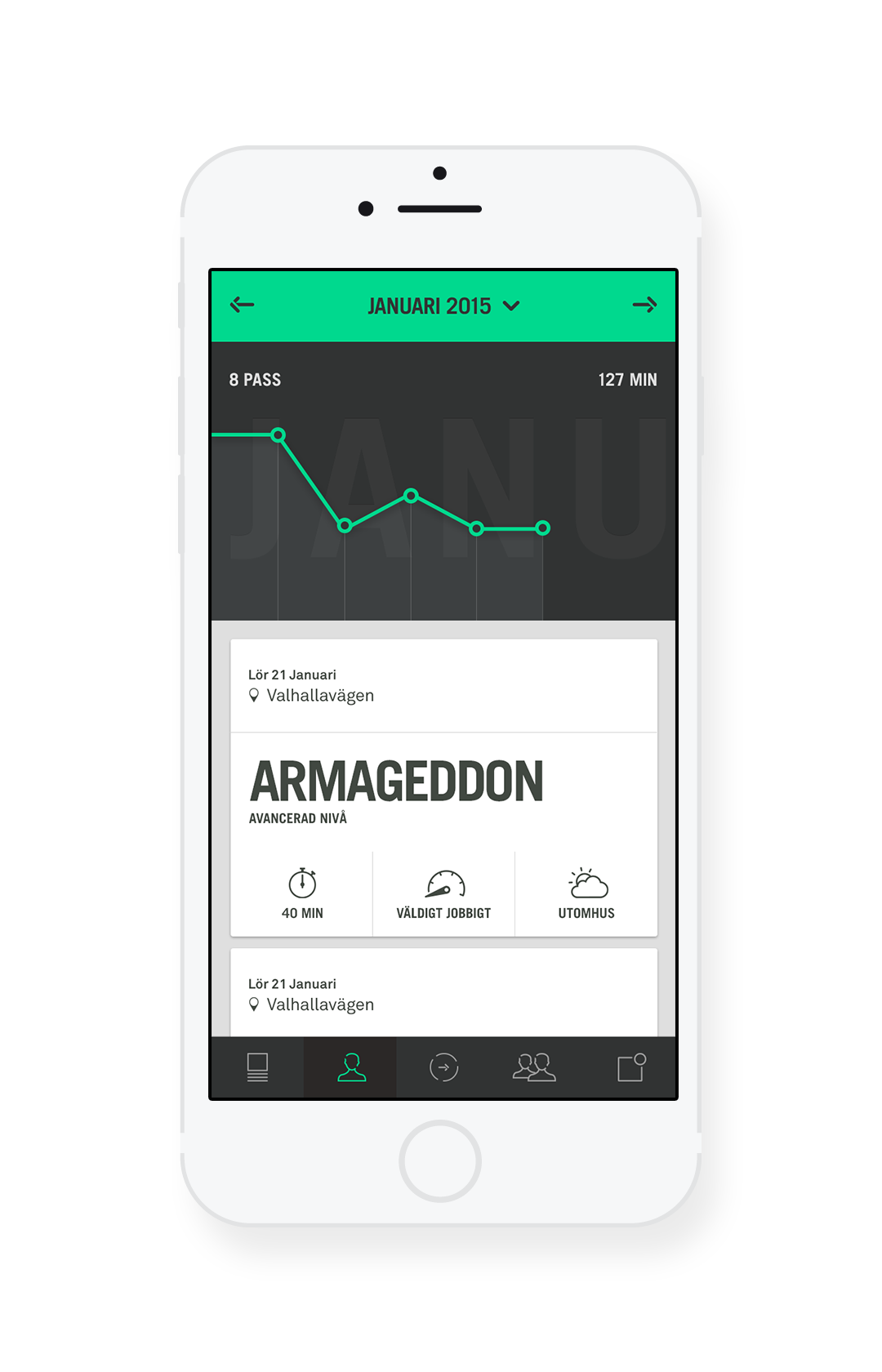 Results
Shortly after launch it was clear that the training club had become an overnight success as the app topped the AppStore charts and managed to become Sweden's third largest fitness club.

200 000
Registered members
210 000
Individual training sessions started