Making 495 years of fitness practice relevant
How do you increase relevance for Armed Forces in an anti-war society? Public health and fitness is one of the biggest trends hitting the Swedish market over the last five years. and looking at trends related to the target audience, training and health was at the very top.  The Swedish Armed Forces has been training soldiers for hundreds of years, and have a philosophy that you can train everywhere at anytime. Now its time to share the knowledge.
The Swedish Armed Forces needed to refresh their brand. Fitness as a very crowded marketplace and we needed to make something that stood out. Since the Armed forces have a unique method of training their personel - using only what the body and the nature provides - it was obvious to capture this unique training form and focus on providing it at the finger tips at training and workout loving Swedes.
Our goal was to create the best training app on the market.
The result was The Swedish Armed Forces Training Club (FMTK). The app lets the user conduct the challenges where and when they want, using a audio based guide to take them through programs and classes at the chosen speed.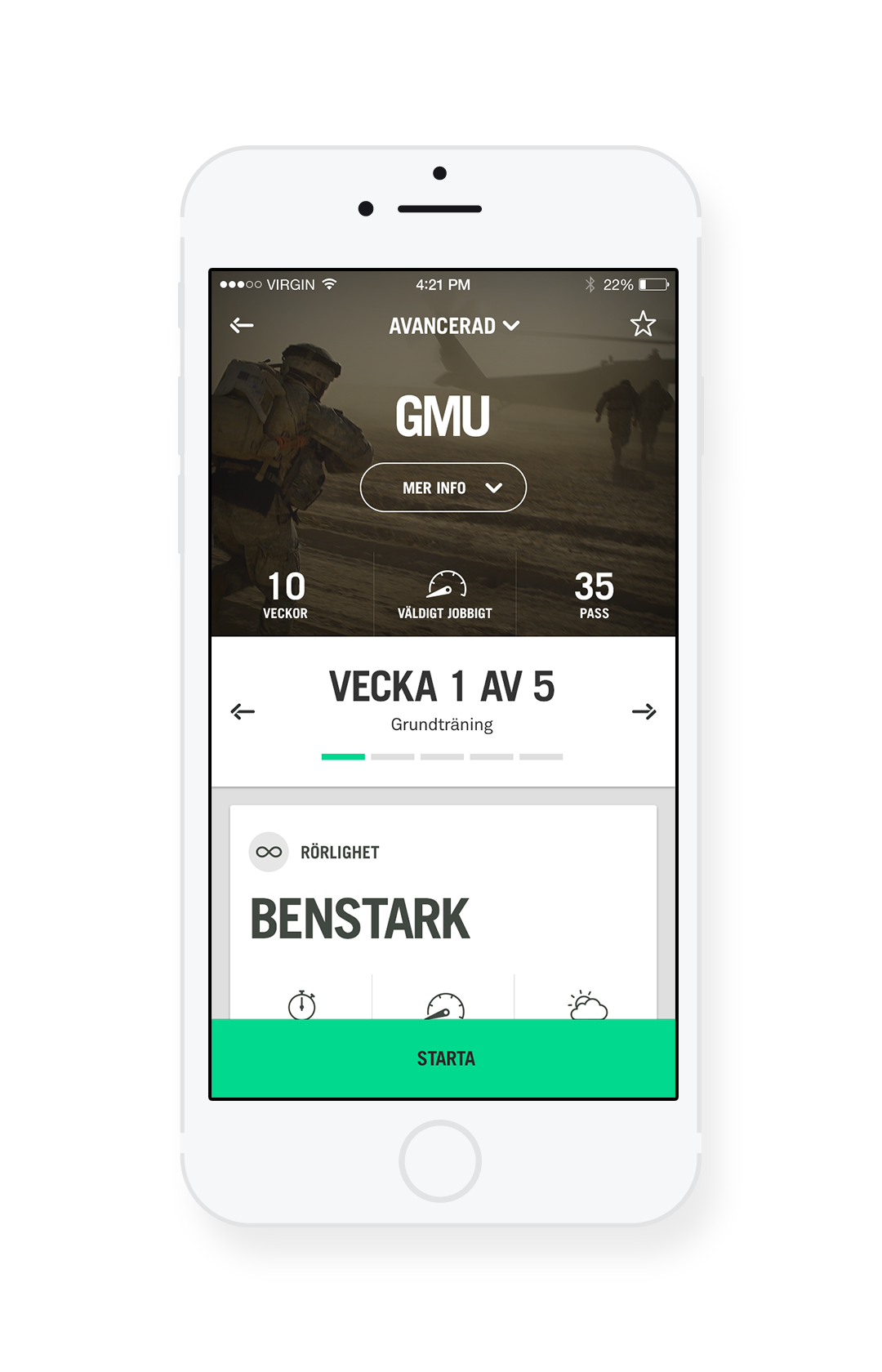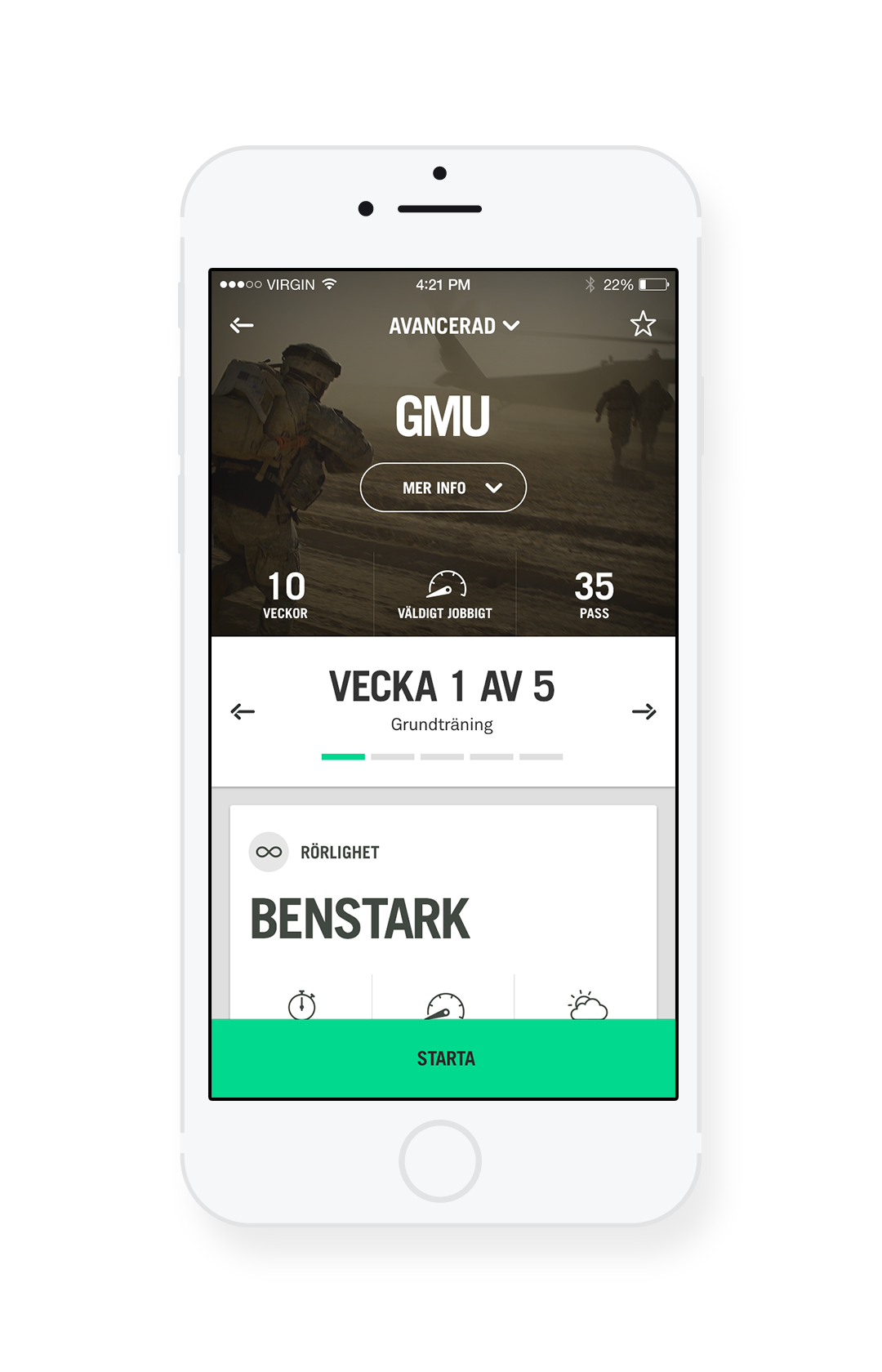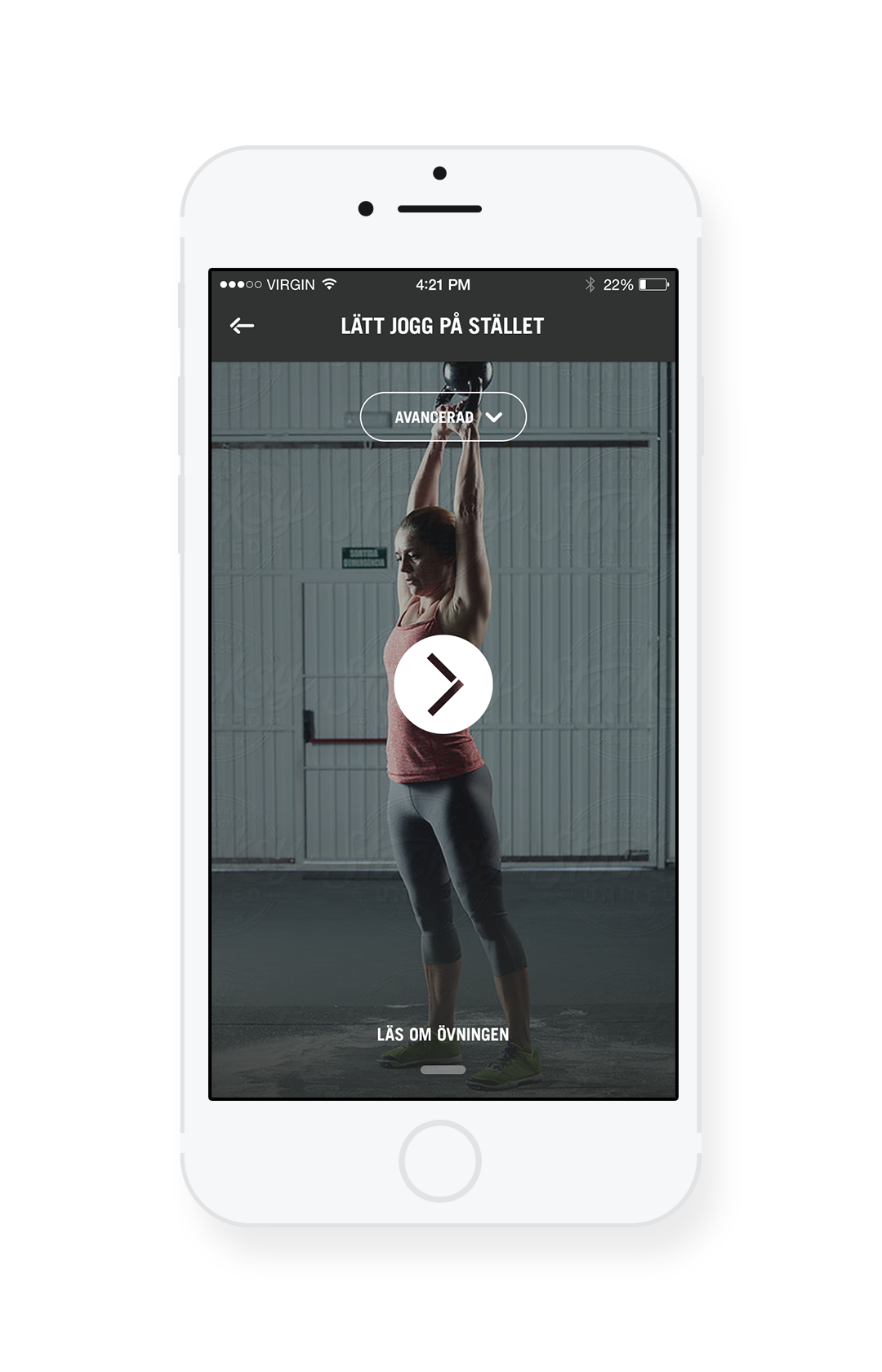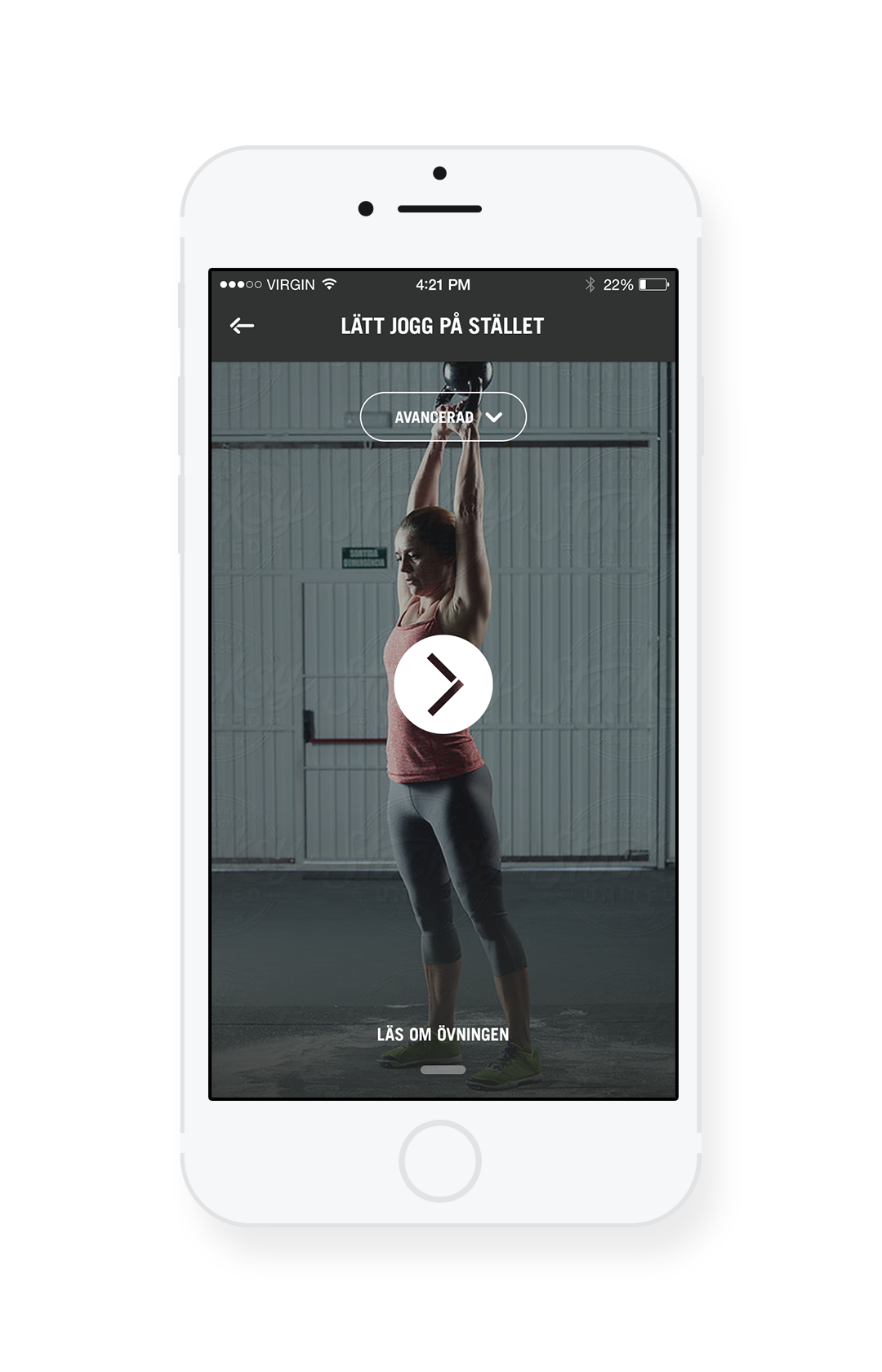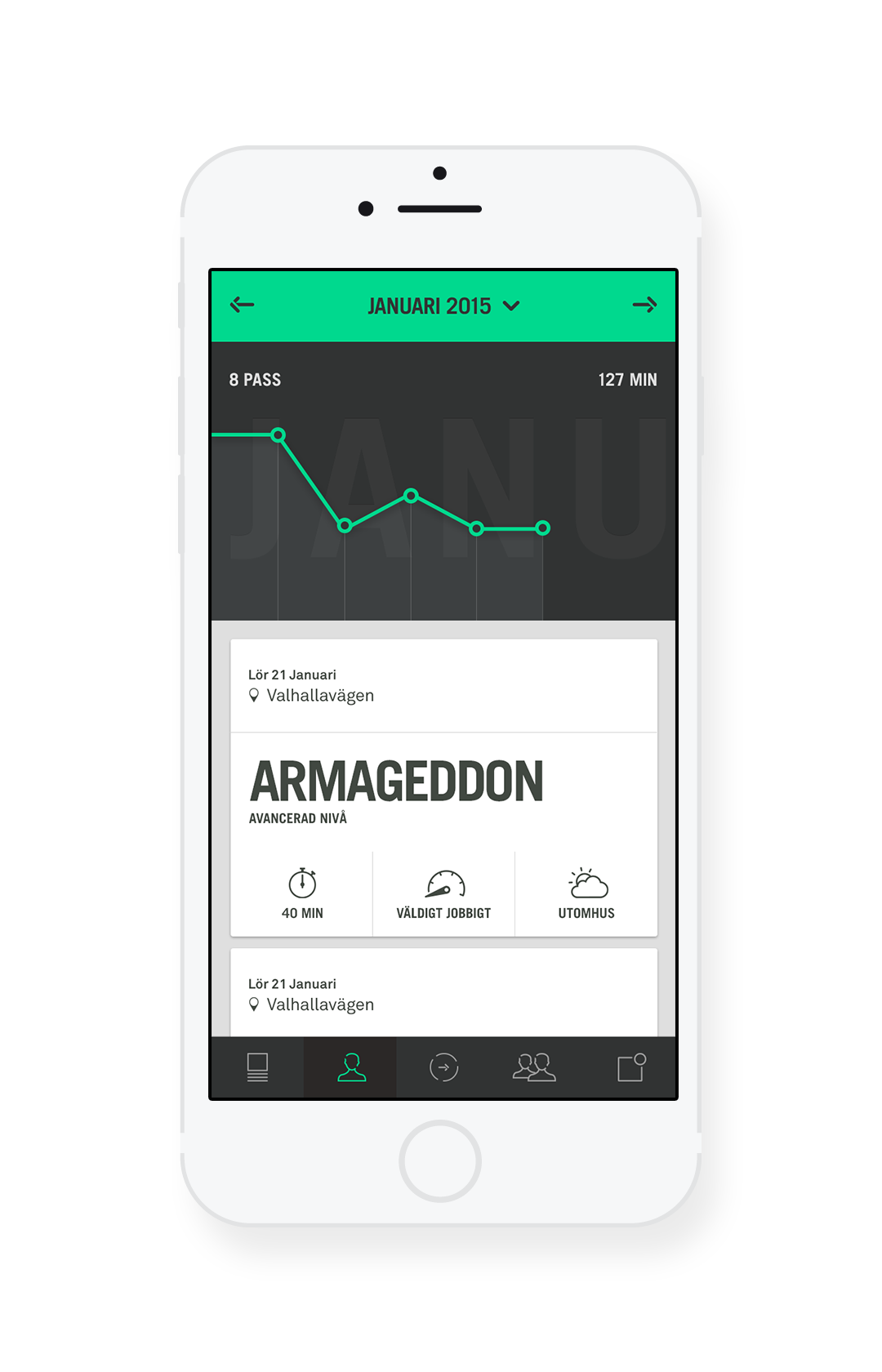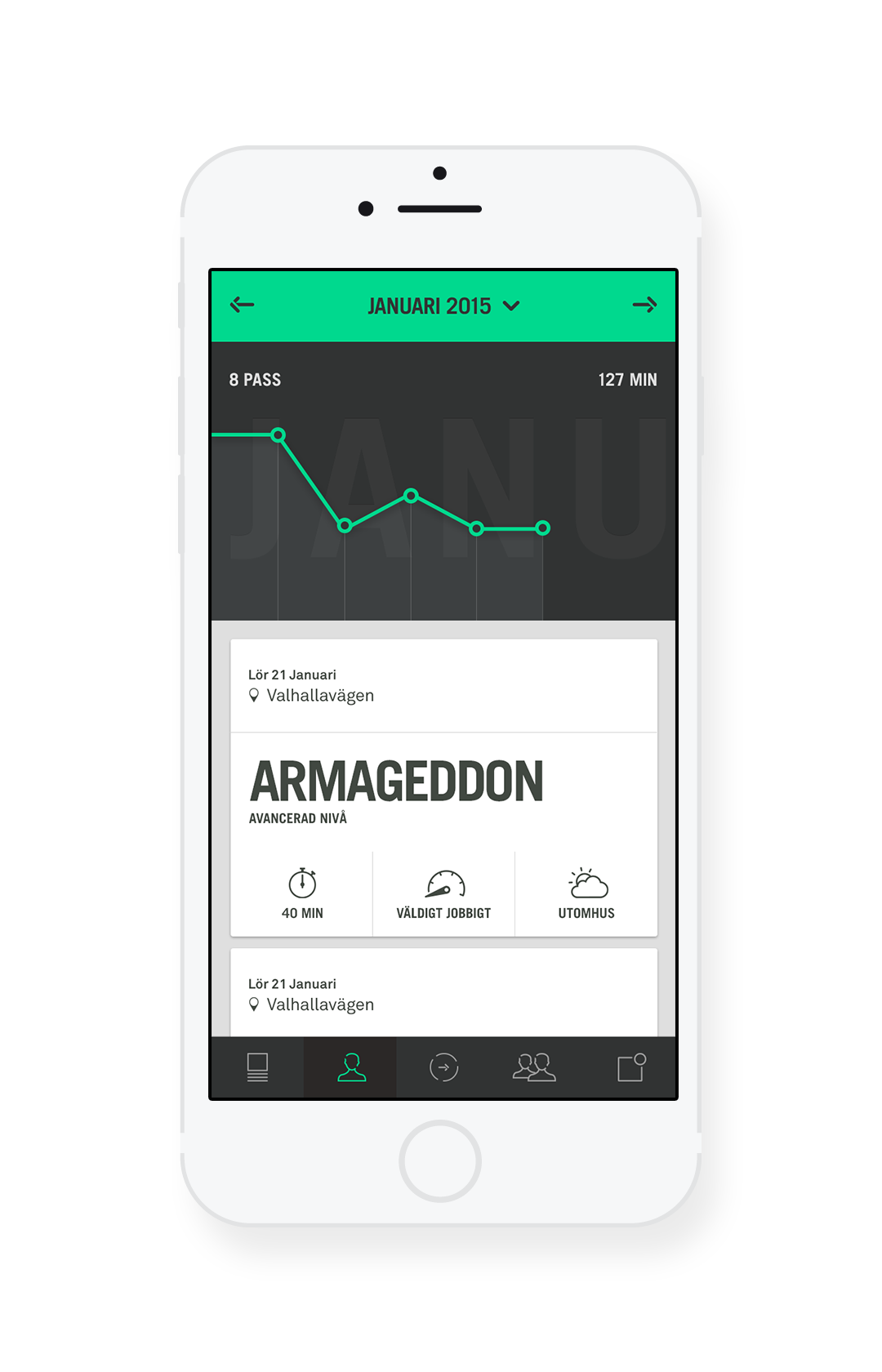 Results
Shortly after launch it was clear that the training club had become an overnight success as the app topped the App Stores' charts and became Sweden's third largest fitness club. Putting that in perspective it took the largest fitness club Friskis & Svettis 38 years to reach 550 000 members. FMTK has been #1 in both App Store and Google Play and been awarded "Best New App" and "Editor's Choice" in App Store. The podcast has been listened to over 200 000 times. The Launch Campaign itself scored all time high in Ad Liking, Observations and Advertising Attributes.
7
Collective amount of years spent in the programme
215 000
Registered members
350 000 
Individual training sessions started
Got an interesting project or just an insanely great idea?
Lets talk