Design your car around you
Volvo has always put the human in center. Whether its comes to safety, driving or the feeling you get when you turn the engine on, a Volvo is all designed around you. Even their TV-spots are so emotionally tailored to the Swedish population that they create a national sense of pride. How do you make a car configurator to do the same?
First of all Volvo wanted to avoid the typical pitfalls car manufactures tend to fall into. We're talking about features, coolness and technical details. Instead we focused on the user experience and the true beauty of the cars.
"From engineering to emotions and an experience designed around you"
We created a configurator that connects directly with the advertising and leads the customer all the way to purchase. The website follows the same design and user experience as the mobile app. The complex menu system in the configurator was built to be fully responsive, making it simple and intuitive to use on any screen.

We added the possibility to sign and send your customised configuration order straight to the factory from the summary view with an all inclusive monthly deal. The experience we ended up with was humble, crisp and to the point. Stripped from unnecessary bling and executed with the same premium feel and human centered approach that is, and forever will be the core of Volvo Cars.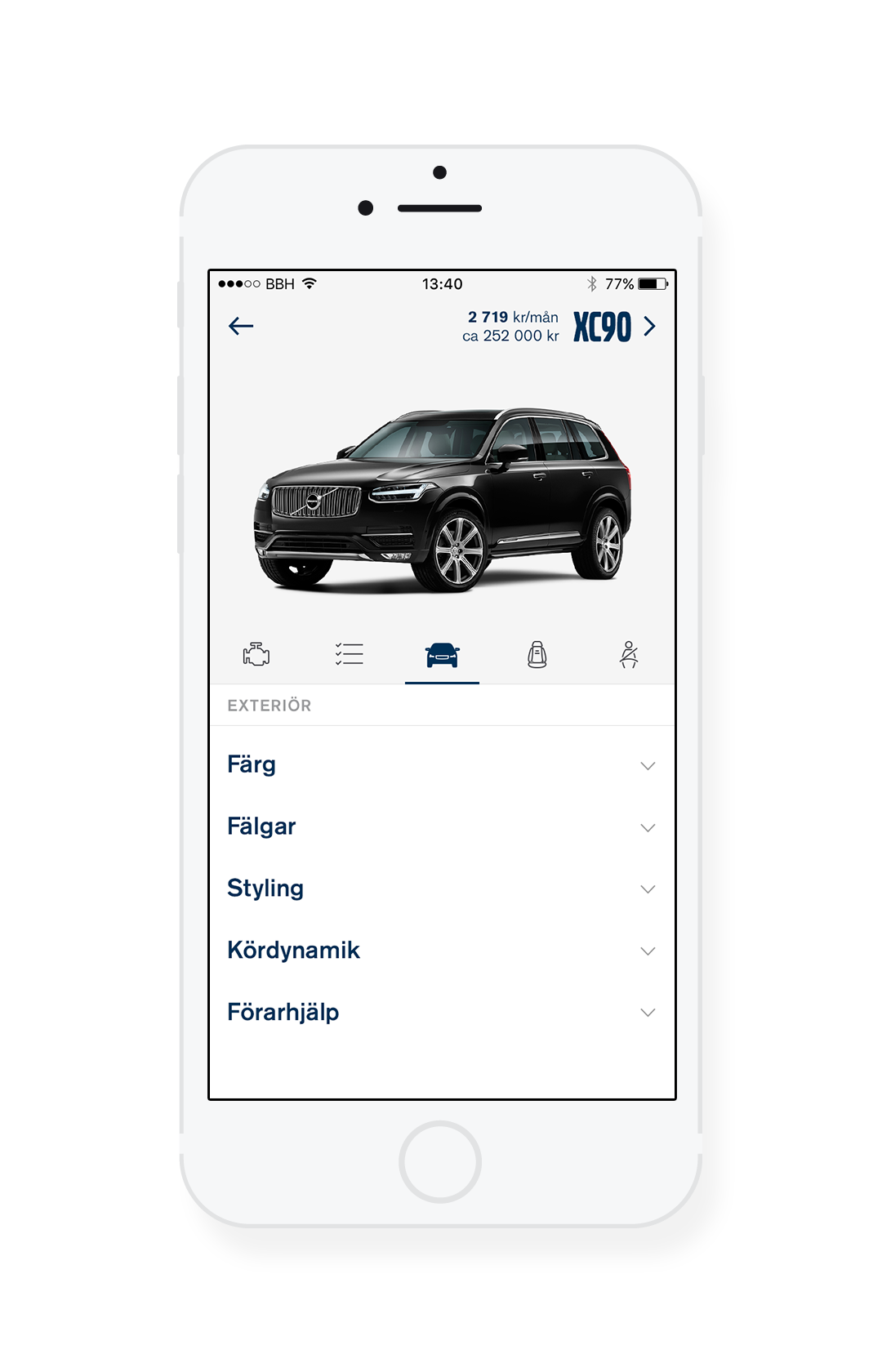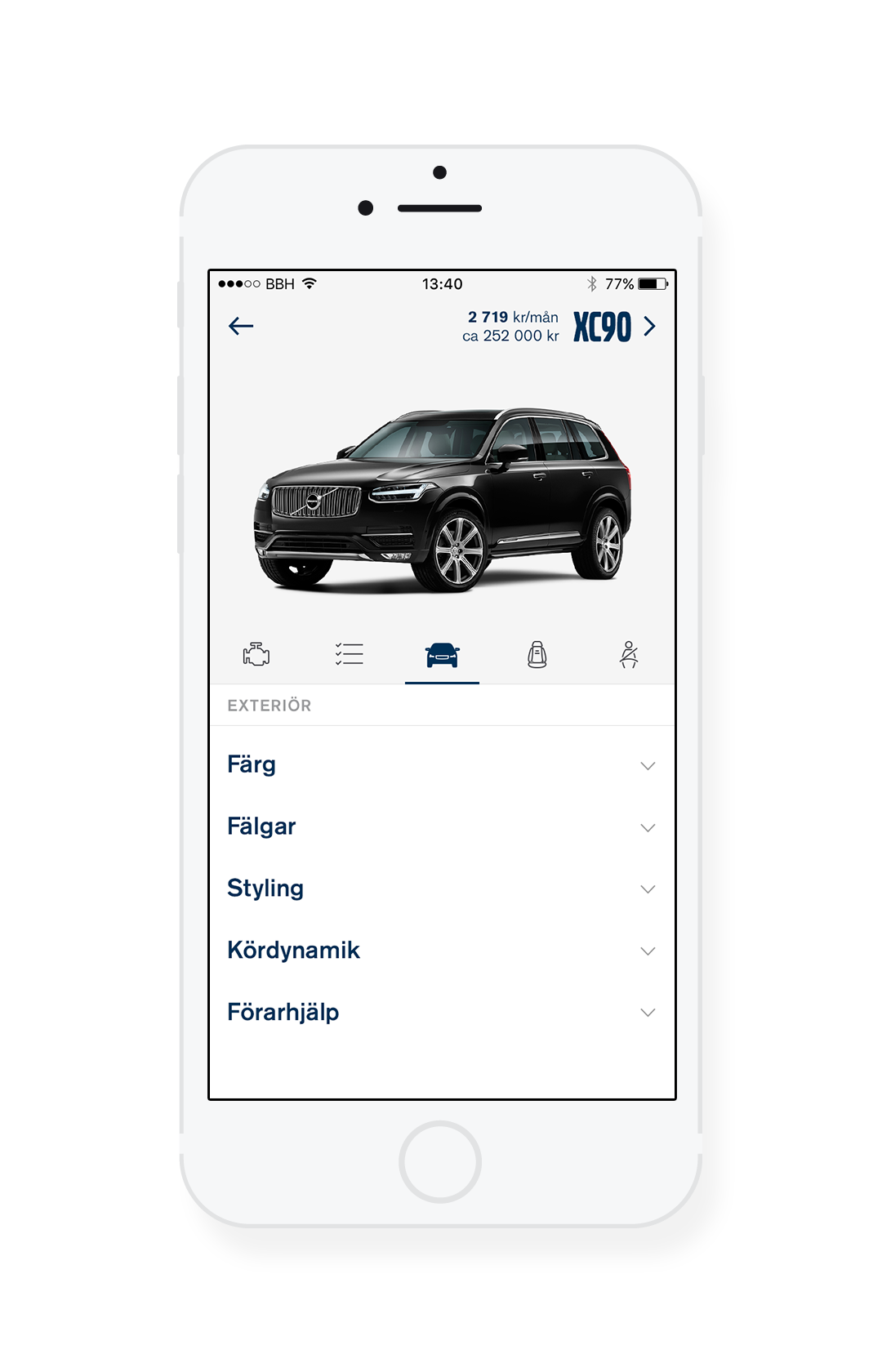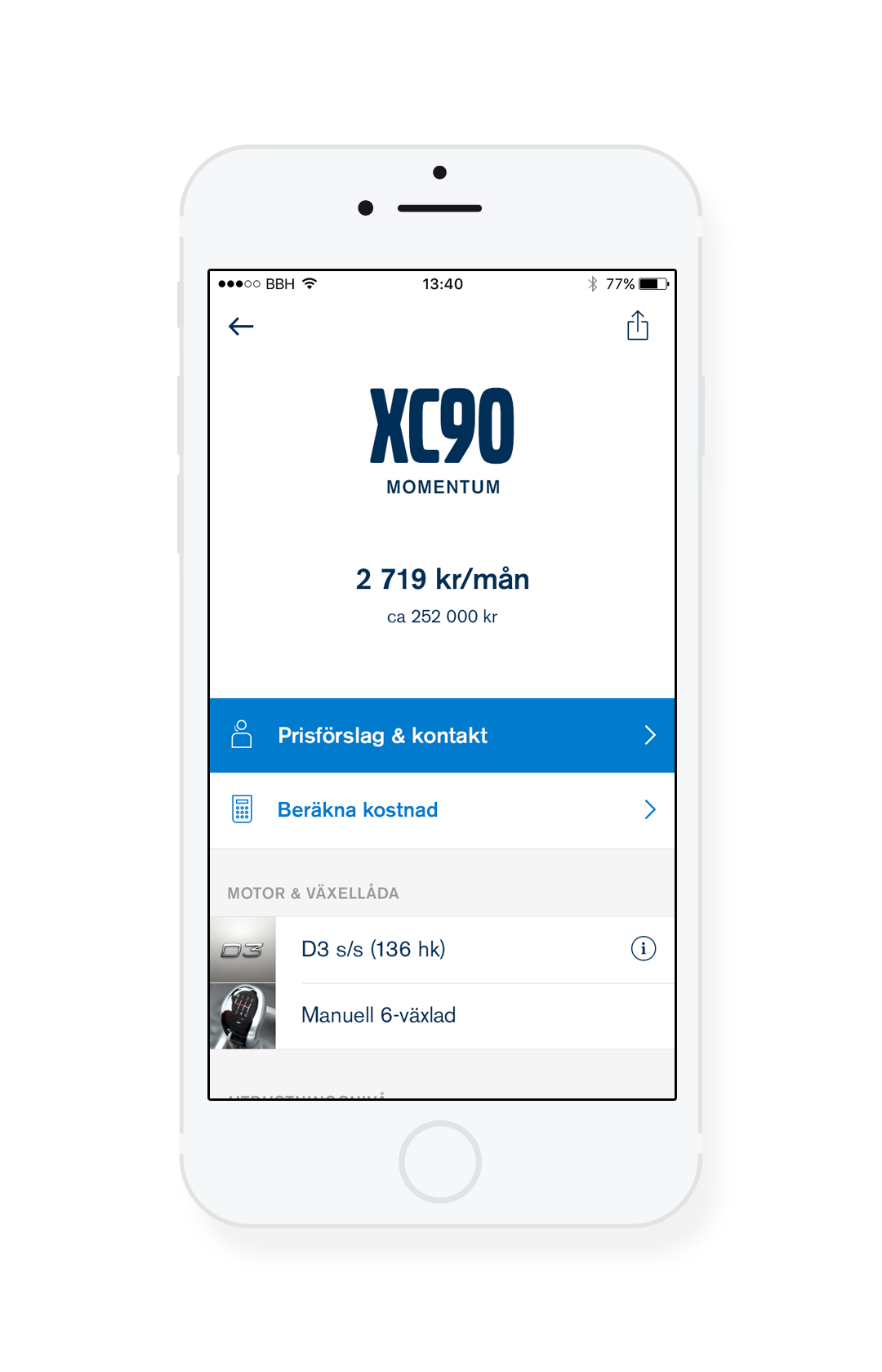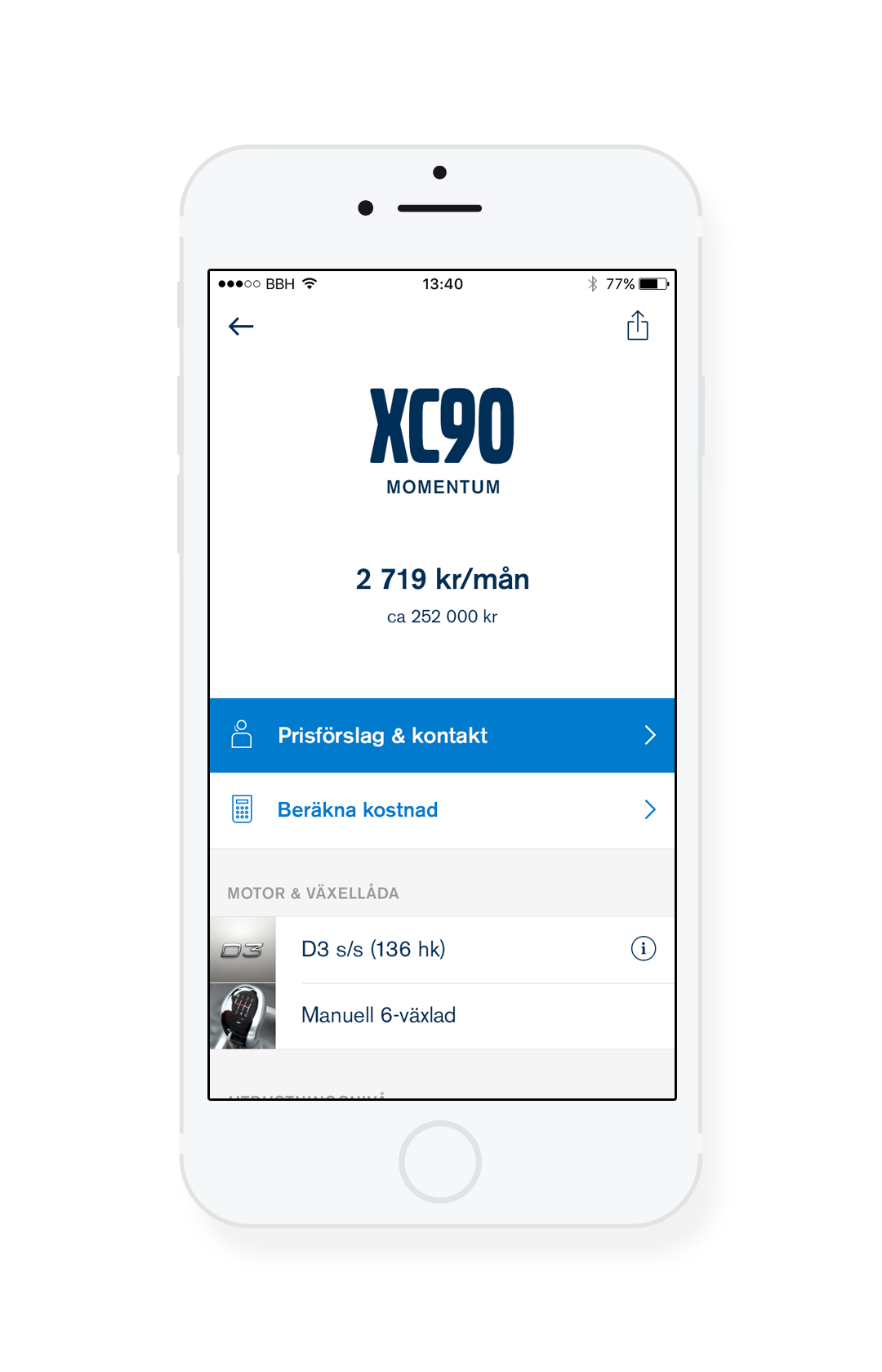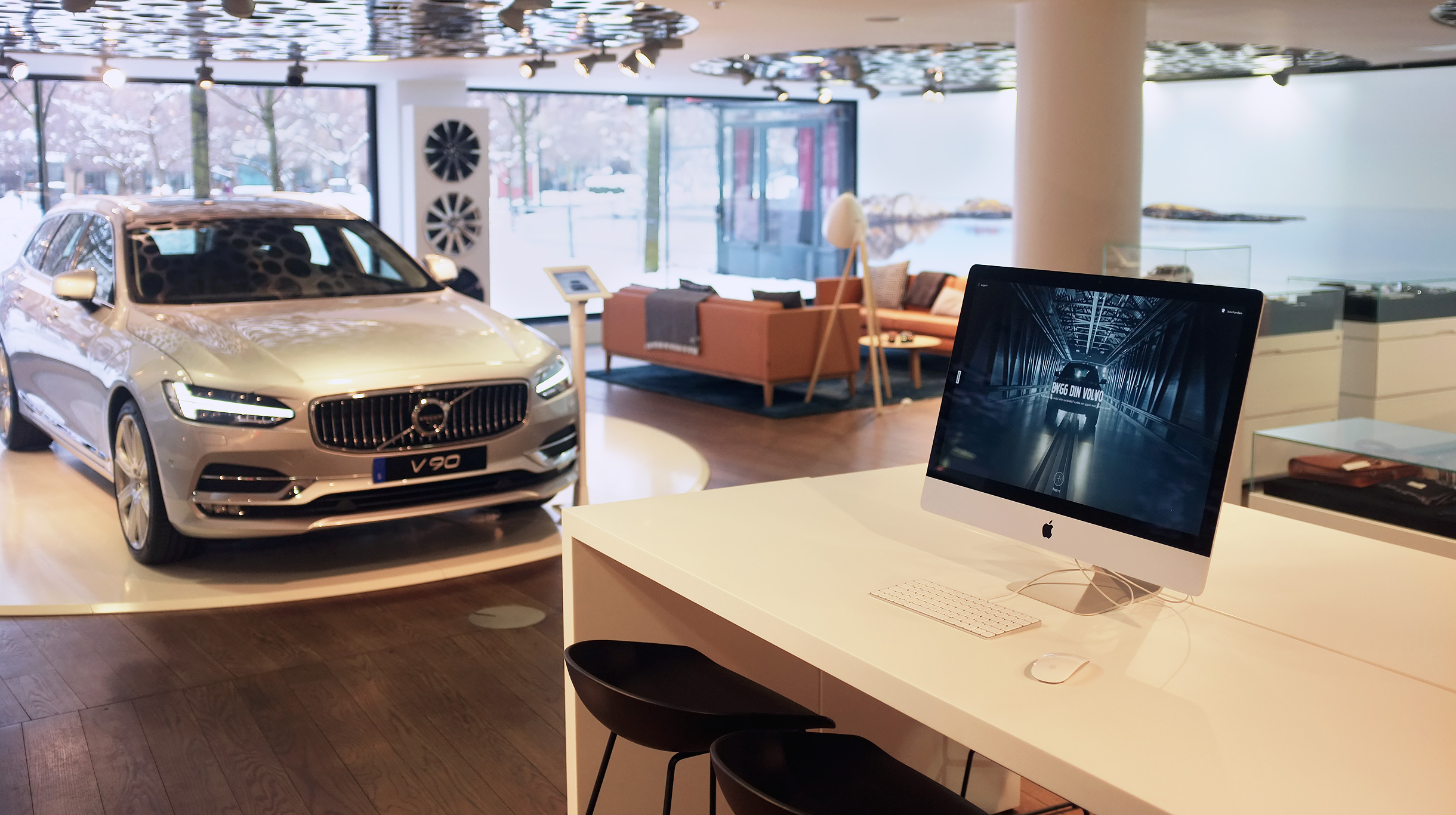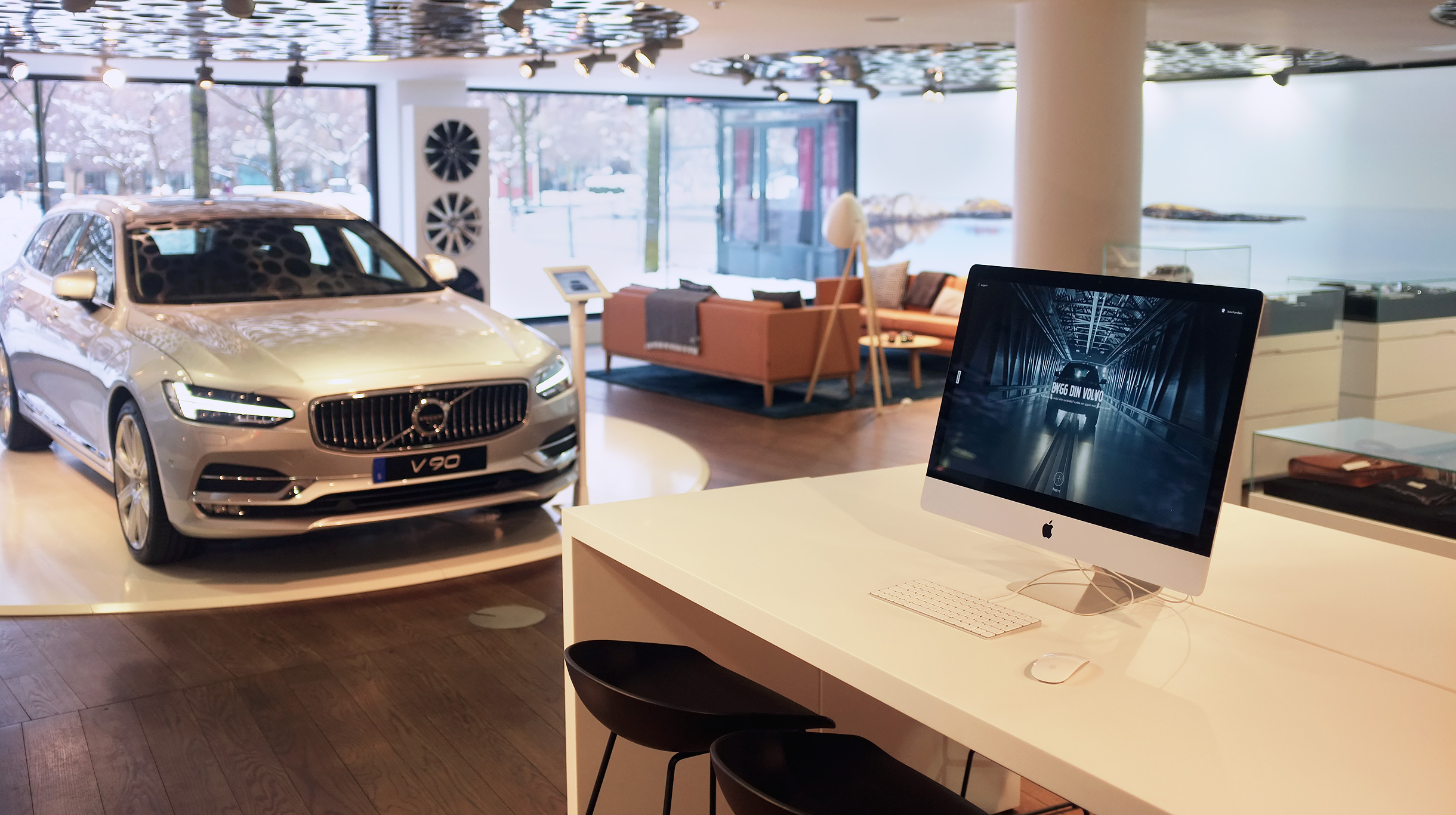 Results
More people are building more cars, which results in more qualified leads & higher upsells for the car dealerships. Within the last year Swedes spent 48 collective years worth of styling their next dream Volvo and last month in May, the world's first Volvo was all entirely built and bought in the car configurator blazing the trail for an entire new world of automobile e-commerce.
8.2%
of the Swedish population has configured a car
80%
of all Volvo buyers used the configurator
178.000
Total finished configurations in May 2017
Got an interesting project or just an insanely great idea?
Lets talk