Crossing an Iconic Cartoon with a Charter Airline Brand
Bamse is not only Scandinavia's most beloved cartoon, but also famously known for being the world's strongest bear. He is for Scandinavian kids growing up what Mickey Mouse is to the world.
TUI, one of Europe's largest charter airlines is well known amongst the Scandinavian population. In fact Bamse and TUI has been teaming up since 1983, making the Bamse Club a deciding factor to many Nordic families for decades. It also serves TUI as a differential proposition against their competition.
Staying Top of Mind - During the Off-Season
The Bamse Club is an arranged set of activities at the resort for kids aged 3-5, but all the Bamse fun promptly stops on the very same day the family leaves the resort. How do you increase Bamse's appreciated presence outside the resort and tie a stronger bond with the families throughout the year?
A Digital Manifestation of the Holiday Experience
That's how the idea of taking out the most memorable parts of a holiday resort experience and turn them into a game came to life.
Our goal was to create a game 100% fit for young children that allows for reinvention over time.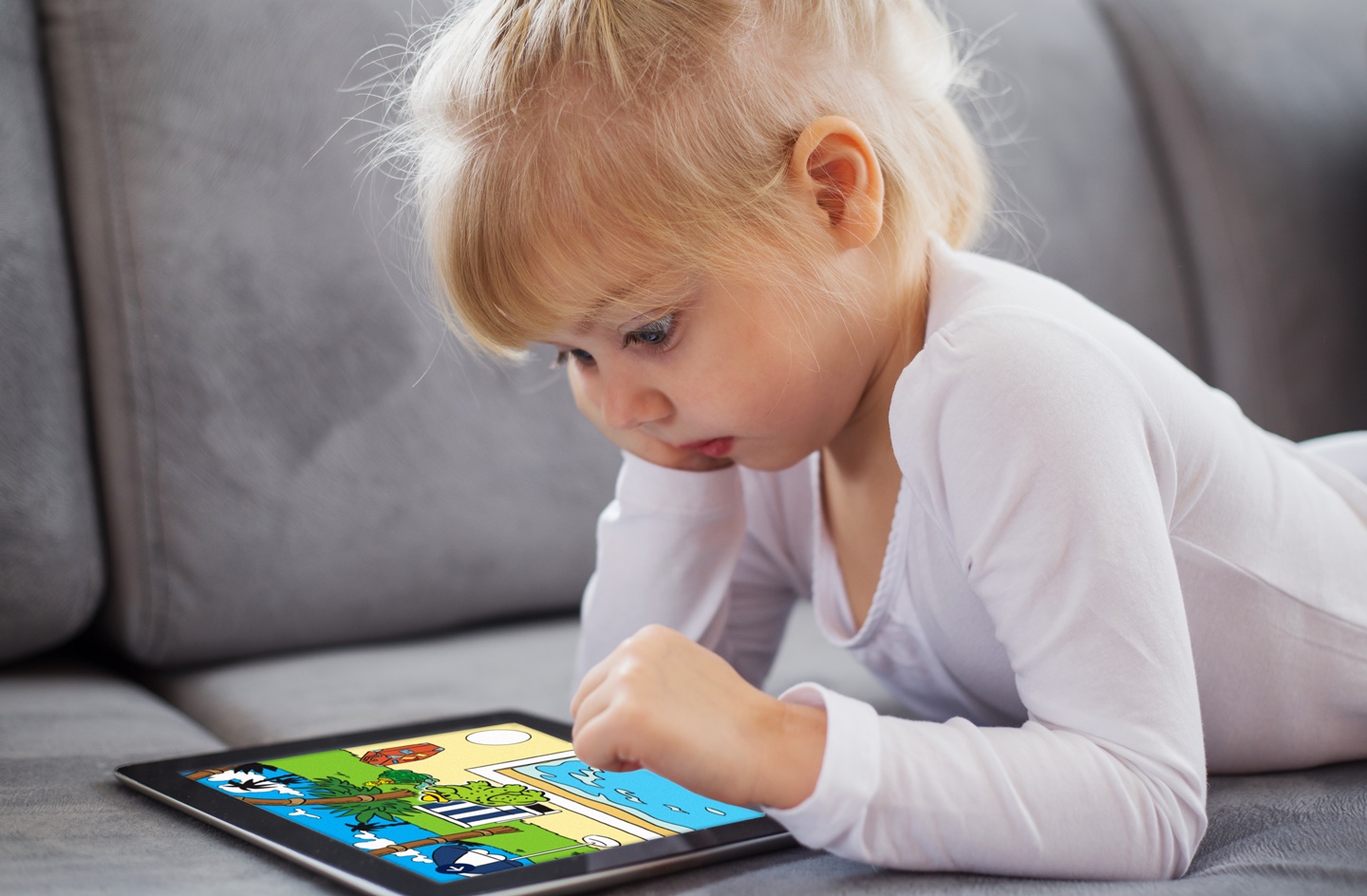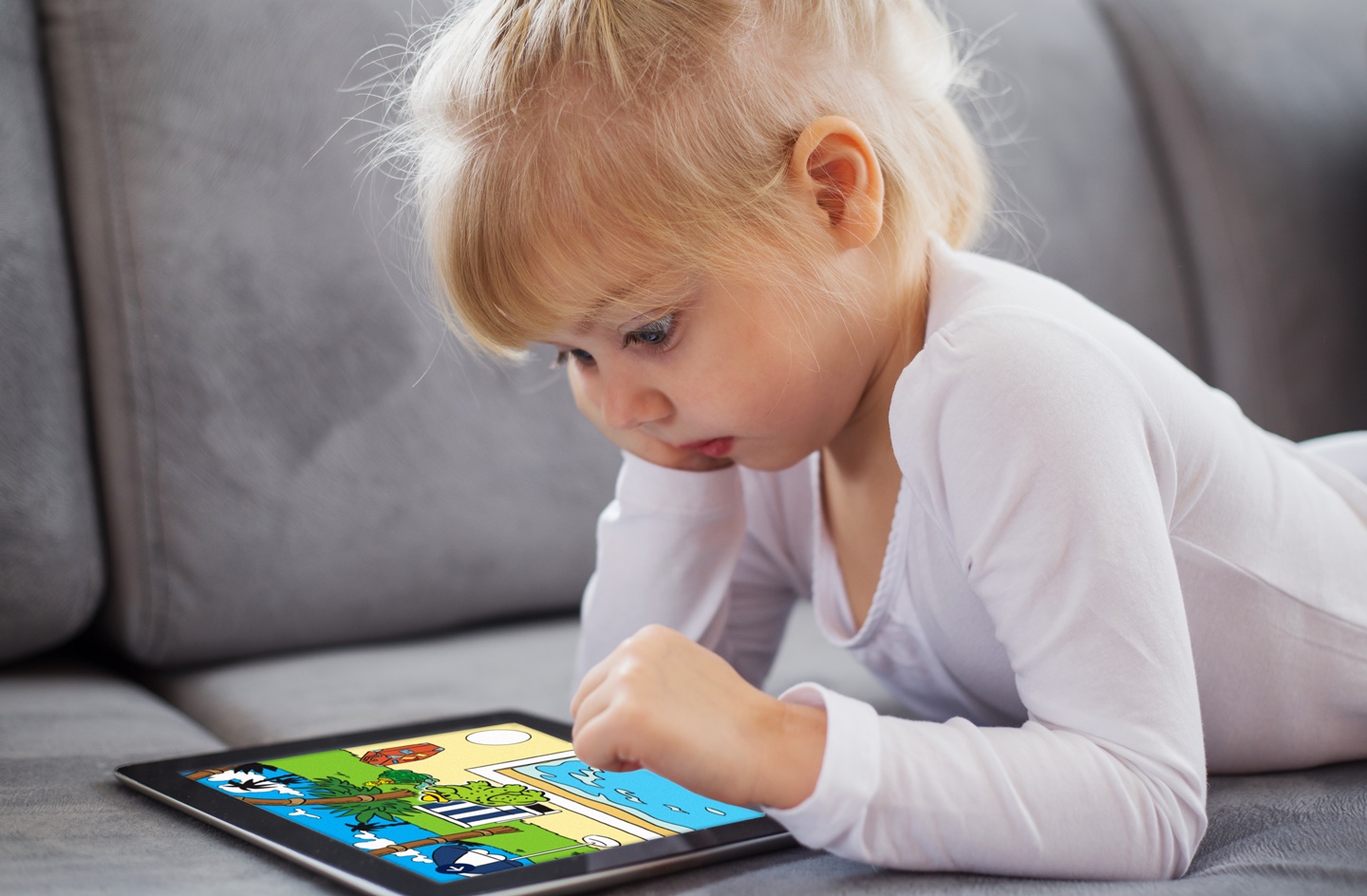 "Super-digital-picky-youngsters"
Toddlers are born mobile native, they know how to unlock a phone before they can talk and therefor sees technology as a tool for expression, experimentation and communication. Designing gameplay for young kids proved even more challenging than for adults as they won't even blink a second to stay out of something that doesn't appeal to them.

Remember, we're competing for their attention with a multitude of other well designed games, Netflix cartoons and the entire world of Youtube. In order to create kid-centric design we first needed to put our grown up thinking aside and start thinking like a small child: "What you see is what you understand".
Encouraging Curiosity
The game is focused to ensure an immidiate great experience: By not adding any text to the game we managed to engage even the smallest children who couldn't read. That also helped in adapting the platform to the entire Nordic market and language variations. We picked a voice-over the child could relate to, a young girl introducing each challenge, guiding the child forward to make sure even a 3-year-old could play by themselves.

We also worked in audio feedback when interacting with buttons and mini-games, combining subtle animations and sounds. To make sure kids would want to stay in the game we created challenges suited for their never-ending curiosity. Games with no set endings, allowing them to opt-in or out as they please.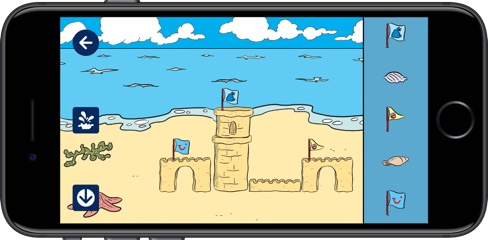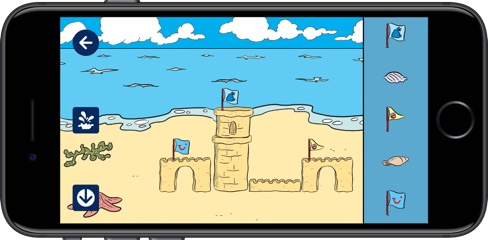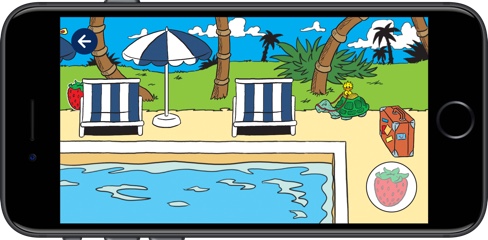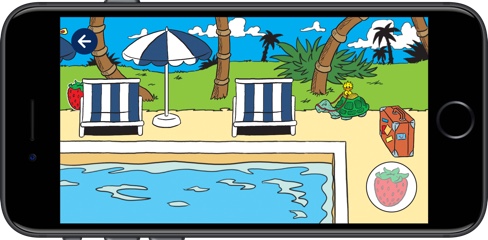 A World of Challenges
Before finalising each challenge, we tested them out on groups of children who had visited the real-world Bamse Club, allowing them to give us feedback, which led to numerous improvements in all parts of the game. This also drew a lot of engagement from families who wanted to participate. Once the entire game world was in place we let a group of kids, 2 from each Nordic market play the beta, which gave us a few minor insights before releasing the game.

To be able to refresh the game with new challenges over time, we designed a "home-screen-world" with the possibility to add new islands of challenges as we go. By designing a world of Islands, both moving the TUI holiday resort concept into the game, we opened up the possibility of constantly reinveting this little world up with new games and films.
Result

Just three weeks after stealth launch Bamseklubben immediately hit the charts becoming the most downloaded game in the "Children 5 & under" category and the fastest growing kid's game on the Nordic App stores.
In these first weeks over 10.000 children in the Nordics played for 260 days collectively, during which 23.300 selfies were taken, 116.000 mini-games played and 45.000 clips watched.
Got an interesting project or just an insanely great idea?
Lets talk